October 16, 2017 – by Bo Hendriks
New to the team: Bo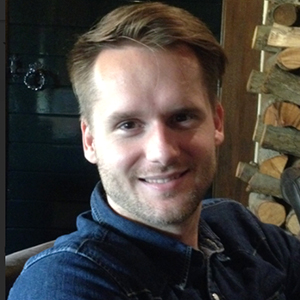 Hello everyone, my name is Bo Hendriks and since this month I've been working for Picqer as Allround marketeer. I will work closely with the team to help Picqer grow.
My work consists of managing the website and blog, sending newsletters and organize events such as the annual Picqer Meet & Grill. Before I joined Picqer, I worked for a distributor. We imported and distributed games, consumers electronics, PC accessories and software within the Benelux. During that period, I developed my interests in e-commerce, retail, warehousing and logistics.
The nice thing about Picqer is that it's a young and driven team of people. All with the same enthusiastic mindset, developing the best warehouse software for webshops. In order to achieve this, it is important to listen carefully to customer feedback. During the 'Picqer Meet & Grill' of this year, I have been able to get to know many of you. Very nice to hear all those different stories from entrepreneurs with each their own passion.
In my spare time, I like to visit festivals with friends, run outside and work on small IT related projects. Traveling is also one of my hobbies. In February I will visit Lapland with my girlfriend!
I'm curious what the time will bring. And I'm really excited to work for Picqer and to know you all!