June 6, 2017
It is a daily activity for all eCommerce businesses: Returns. Handling a return is also more complex then shipping an order. Luckily we make it a lot simpler with Returns Management in Picqer.
With Returns you now have 1 central place of all your returns. Gone are the Excel sheets and post-its. And gone is also all the re-entering information, cause you can create a return from every shipped order with 1-click.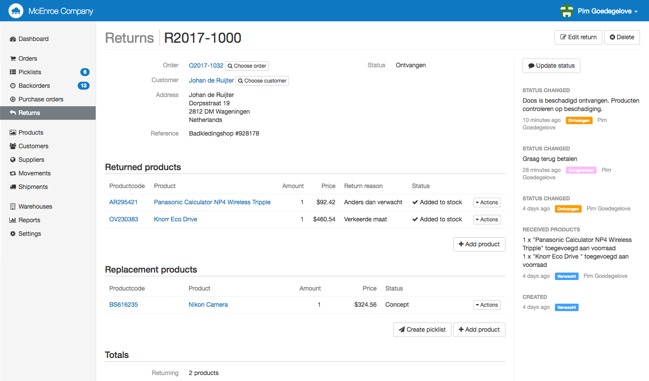 With Returns you register which products have come back and then you can easily add them back in stock. Is there a replacement article needed? We also made that easy to do.