May 17, 2016
After months of development and testing, it finally arrived: the Picqer iOS App. With this App you turn every iOS device into a mobile hand scanner. Welcome in the era of paperless picking.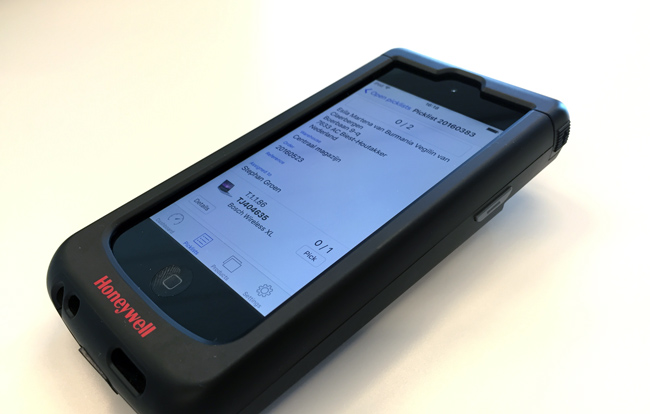 Mobile picking
This first version of the App is focused on picklist handling. It is a companion for the people working in the warehouse. They directly see where they need to go, can scan their product and directly create a shipping label. Printing picklists on paper is a thing of the past now.
In the coming months we will add more features to the App. For example support for combined picklists and processing inbound orders.
Barcode scanner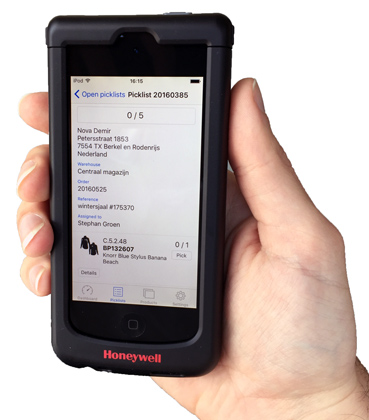 The App has support for Honeywell barcode scanners which can be added to a iPod touch or iPhone. With this scanner you can effortlessly scan the barcodes of the products. Even in dark warehouses.
Cost effective
An iPod touch with Honeywell scanner may look expensive with 650 euros, but you easily make that money back. With 40 orders a day, you will save the same money with less printing within 6 months.1
Download from the App Store
You can download the Picqer App in Apple's App Store. Sign in with your Picqer username and password and you can start picking. The App is available for all Picqer users for free.
We are very excited about this App. We hope you like it and please let us know what you think of it and what things we can improve.
1 We calculated this based on € 0,10 paper, toner and printer costs per page. 40 orders x 30 days x 6 months x € 0,10 per page = € 720
April 20, 2016
Shopify is one of the biggest and well known webshop platforms, but not as well-known in Europe. But this last year we see more and more international webshops using the Shopify platform. So the time was write to build a prober Shopify integration.

A couple of clients helped us testing the Shopify integration for a few months and gave it their thumbs-up. And today we launch our Shopify-Picqer integration for free for all Picqer users.
Complete integration
The integration with Shopify is as extended as with our integrations with Magento, Lightspeed and WooCommerce:
we import products from your webshop to Picqer
we import paid orders from your webshop to Picqer
shipped orders will be marked as completed in your Shopify shop
every inventory change will be directly pushed to your Shopify shop
Now you do not have to re-enter any information and all your Shopify orders will be seamlessly embedded in your current warehouse processes.
Shopify App Store
Setting up the integration is easy through the Shopify App Store. Review our step by step instructions in our Dutch knowledge base.
And if you need a hand, we are always happy to help as usual.
March 30, 2016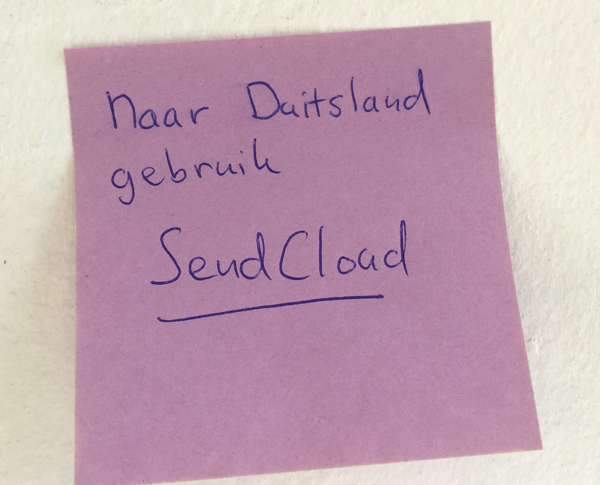 Everybody is familiar with Post-it's on the computer screen, like:
send orders to Germany with shipping service X
orders from webshop Y after 3 p.m. will be send the next day
orders heavier then 15 kilos will be picked by John
Now all these Post-it's can be removed! You can let Picqer perform these actions automatically. We call this feature Rules and you can configure them yourself easily.