What is Picqer?
Picqer is an easy to use online tool for managing your warehouse. Hand crafted for webshops.
Picqer gives you professional inventory management, ability to fulfil webshop orders as fast as possible and streamlined purchase process. And it brings all your different sales channels together in one place.
---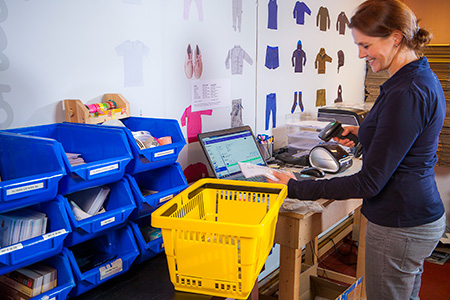 Happy customers
A lot of webshops use Picqer to automate their warehouses. In a lot of different product groups (from baby clothing to bakery supplies) and different sizes (between 10 and 2000+ orders a day).
Read what our customers say about Picqer in our testimonials.
---
Schedule a demo
For each warehouse Picqer has different benefits. That is why we are happy to give you a personal demo of Picqer. In this demo we show you how Picqer works and answer all your questions.
---
~ Picqer in the press ~