March 3, 2017 – by Tom Rikken
New to the team: Tom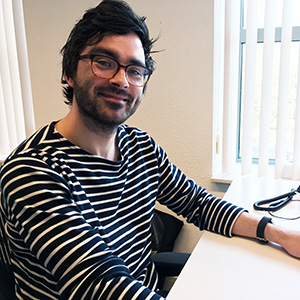 My name is Tom Rikken, and this week I started at Picqer as the new Support Guru. In this role I will be the first point of contact for customers calling, mailing or messaging us via social media. It is my challenge to understand our users as good as possible to give the best advise and help with any problems they accounter.
As a extension to my Business, Economy and Law study, I did a masters in Human Resource Management. It is in this study that I grew my interest in logistics and ecommerce. I also have a long time appetite for technology. That is why the choice for Picqer was an easy one.
I hope to improve my technical knowledge in this new job. I am looking forward to working in the Picqer team to become "every day a bit better" and help our users in any way I can.
Next to my job I love cooking, football, movies, technology and traveling. I am looking forward to helping you out and to getting to know you.