March 17, 2020 – by Casper Bakker
Picqer App 1.16 update
Version 1.16 of the Picqer App is now available in the App Store. We fixed some bugs related to the live updates of receipts and we have something new:
Creating picklist batches
From now on you can create new picklist batches directly in the app. We use the batch presets, so you can create a new batch with the push of a button.
In the app, go to Picklists > Batches > Add. Here you choose which preset you want to use to create a new picklist batch. The batch is created immediately and you can start picking.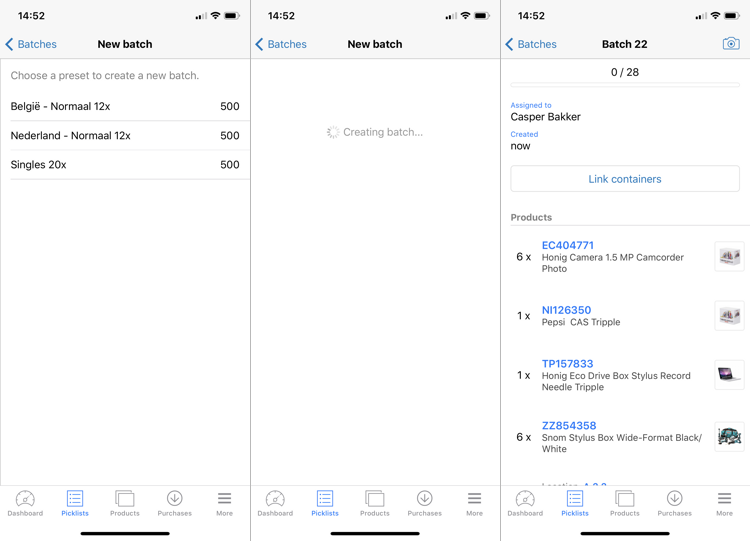 You can manage batch presets in the browser on the batch presets page.
You find the Picqer app for iOS in the App Store.