April 12, 2017 – by Casper Bakker
Picqer Mobile 1.6 released
We have got a nice update of the Picqer Mobile app ready for you. Picqer mobile is our iOS app you can use inside your warehouse.
What's new in this version:
insight in the current stock for all warehouses, including stock change history
change the stock directly from within the app, to make it easier to do a stock recount or remove a lost product
from the products tab, you can now scan a product barcode to view this product's details
support for multiple barcodes per product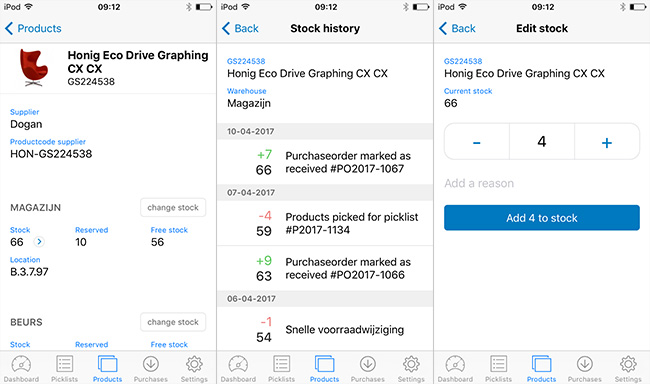 Version 1.6 is now available in the App Store.