October 27, 2017 – by Bo Hendriks
Buy your hardware in the Picqer Shop
The Picqer software works best with the right hardware, such as printers and barcode scanners. But there are so many options and suppliers available that it's hard to choose the best hardware. To help you out, we launched the Picqer Shop. Where we have made the best hardware choices for you.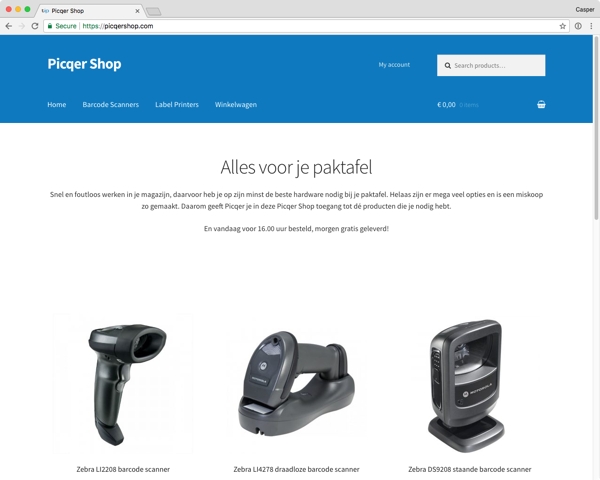 Personally tested
All products in the Picqer Shop are personally tested by us and work well with the Picqer software. In our shop you'll see the hardware with the best value for money.
Start quickly
This way we will quickly help you to make your warehouse even better. Products ordered before 16:00 hours are delivered next day (only within the Netherlands).
Of course, you are free to use other supported hardware or to buy the recommended products anywhere else. The Picqer Shop is only available as an additional service to start quickly and without any hassle.