Case: webshop Boozyshop saves time and money with Picqer
"The chance of errors is minimized"
Stock control is essential for Boozyshop, a successful webshop for international makeup brands. Since Boozyshop is using Lightspeed and Picqer this process runs faster and more efficiently.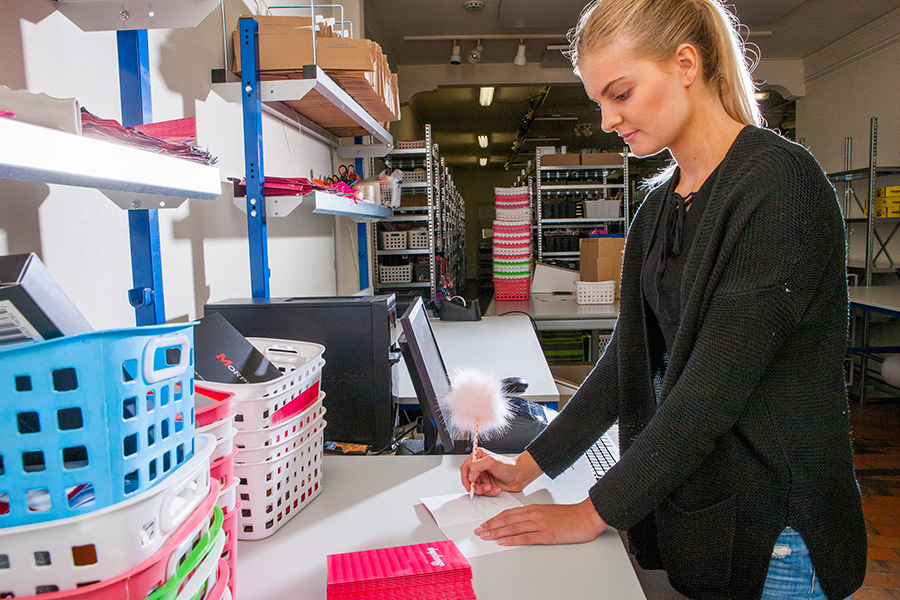 Every customer of Boozyshop receives a handwritten postcard
About 10 years ago, at only 17 years old, Maaike Ducarmon started Boozyshop, an online shop for makeup. Back then, she studied marketing and communication, and in her spare time she blogged about the latest beauty trends. While reading online beauty forums, she noticed how much effort people put into buying specific brands of makeup. Maaike wondered if she could start selling these brands of makeup. Hence, Boozyshop was founded. The webshop became a success quickly, and she could not manage the work alone anymore.
"Maaike already had a lot of fans on social media, so the name Boozyshop directly gained a lot of attention," said her partner Koen Ducarmon (33). While continuing his job as a manager in a furniture store, Koen spent his evenings helping Maaike. One year ago, Maaike asked him to start working full time for Boozyshop. "At a beauty fair in Bologna, Italy, we were given the opportunity to launch many new makeup brands, and thus, expand our range of products. We decided that I would start working full time for the company, in order to grow the business together."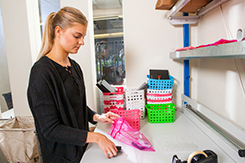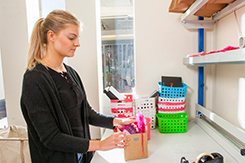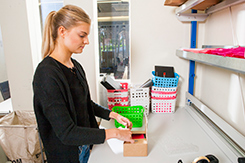 Together, at home and at work
Currently, Koen and Maaike employ 20 people and there are 5 unfilled vacancies. They can barely manage the workload, but living and working together works fine for them. "We talked a lot about working together as a couple. Now we both have our own tasks and responsibilities in the company, so we can focus on our strengths. There is simply too much to do at work to be engaged with each other and at home we do not discuss work-related matters. This allows us to work together smoothly." According to Koen, Boozyshop's strength lies in staying ahead of the competition. "We have a keen eye for identifying what bloggers and vloggers from the beauty community are talking about. Most American brands we sell are not even sold by other shops for another two years". The exact size of Boozyshop remains a secret, says Koen. "We would like to keep our competitors in the dark. Too often we are copied, which actually is a compliment."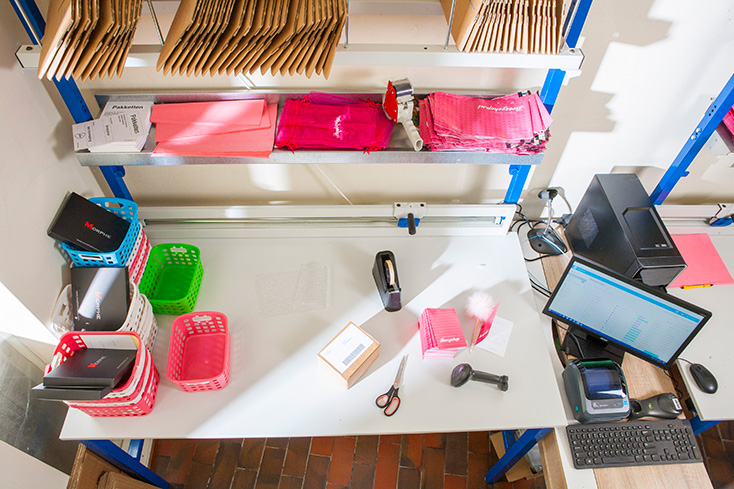 One of the packing tables at Boozyshop
Beside cosmetic brands, Boozyshop also sells their own brand of brushes and other makeup accessories. "In our opinion, there was no affordable brand that provides quality, so we decided to develop it ourself. And that is the beauty of entrepreneurship, come up with new ideas by yourself all the time."
Automated stock management
The webshop started using the e-commerce platform Lightspeed (previously known as SEO Shop) in the summer of 2015. "Lightspeed is a robust and easy to use software solution. Moreover, Lightspeed let you easily integrate with other applications." Just started with Lightspeed, Koen came across the name of Casper Bakker, co-founder of Picqer, while attending a trade fair. "I was curious how Picqer works, in addition of Lightspeed we were looking for an automatic stock mangement system. At that moment, stock management was our bottleneck." One glance at the website was enough for Koen. "I directly noticed that Picqer would save us time and money. The faster we can pick and ship an order, the lower the costs per order." Immediately after signing up, Boozyshop made full use of Picqer. By exception, the team behind Picqer visited Boozyshop only after the system went live. "They tried to help us improve our processes and made our transition to Picqer easier. I am really happy with this kind of service."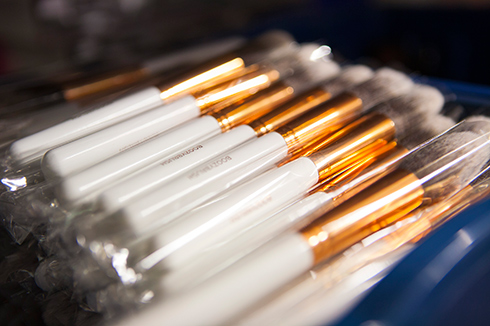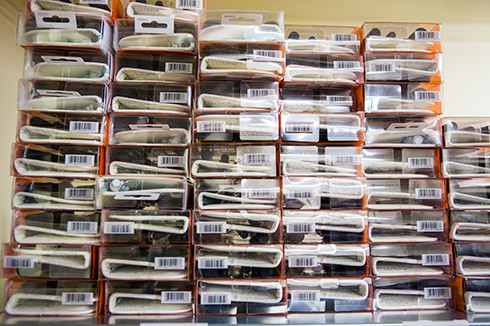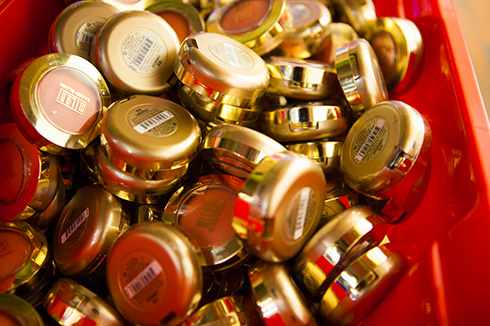 Optimal order picking route
In the meantime the system is running for a while to the satisfaction of Koen, Maaike and their team. "Picqer works great, it is affordable, efficient, and indeed, saves us time." Before Picqer, employees would pick one order at the time. Now, everything is automated: an employee creates a batch of 8 orders, the system combines the picklists and the employee can pick multiple picklists at once. Subsequently, the order picker visit the pick locations in a way to minimize the distance traveled. "In one single picking round everything is done and mistakes are minimized. If we did not have Picqer now, we certainly would need 6 or 7 extra employees in the warehouse."
Finally, Koen is very pleased with Picqer's purchasing module. "Before, we manually had to check and manage our stock. Now, Picqer creates a purchase advise when the stock level of a product reaches its minimum level. The purchase advice can be turned into a purchase order and is automatically sent to suppliers. This way, we have constant insight in the stock levels of every product. This saves a lot of time and calculations, important for a small team."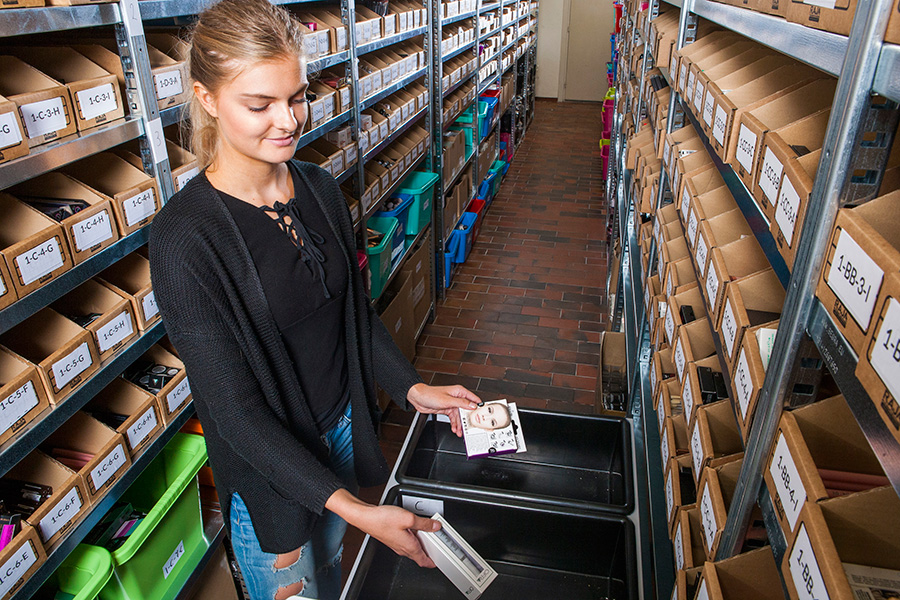 Manon is picking 8 orders simultaneously
Currently, Boozyshops has three shops running on Lightspeed and Picqer: a Dutch, Belgian and an international version. "All three webshops are connected to one Picqer account, so the warehouse has only one system to work with." In the upcoming years, Boozyshop would like te expand internationally, but first, all hands on deck to serve the current customers. By the end of 2016, they are moving to a new warehouse, 7.5 times as big as their current warehouse.
"We got too big for our current warehouse, therefore, we had to find new and inventive ways to grow our business." Ducarmon sees the company's growth as proof of satisfied customers. "We do not force anything. That is the beauty of doing business, you are judged based on your performance."
How can Picqer help you?
Want to know more about how Picqer works in your day to day operations and what benefits it can bring your warehouse? We are happy to give you a personal demonstration of our software. In a remote call we will show you how Picqer can help your business and we will answer all your questions.
Request a personal demonstration
More customer cases
Facts & figures of Boozyshop
Boozyshop is making highly valued brands and products available in Europe which are not available or hard to get, against affordable prices. At this moment, Boozyshop has 3 webshops: boozyshop.nl, boozyshop.be and boozyshop.com.
Boozyshop is founded by Maaike Ducarmon in 2008 in the Netherlands and currently employs 20 people.
Boozyshop uses Picqer since the summer of 2015. The interview took place in september 2016.