Case: the presents of Nutcrackers
"Everyone is able to work easily and effectively with Picqer"
It all started 10 years ago on a festival. Rob Canter (36), a student at the time, sells together with his partner Roelof Visser (36) luminary t-shirts. This went so well that they decided to also sell this gadget online. They started their company Nutcrackers, the website Ditverzinjeniet was their first product. Starting 2018, the duo also acquired Cadeau.
The lasts months of the year are always the busiest period for Rob Canter. 'We make half of our revenue in November and December.' It means that beside the five usual employees, there will also be a lot of order pickers walking around the warehouse, often students and pupils. They will, in these last weeks of the year, pack thousands of peculiar items, varying from a BBQbranding iron where you can burn your name onto a piece of meat - 'for years one of or best selling items' - to a doormat in the shape of an avocado, and from a lava lamp to glow-in-the-dark gloves.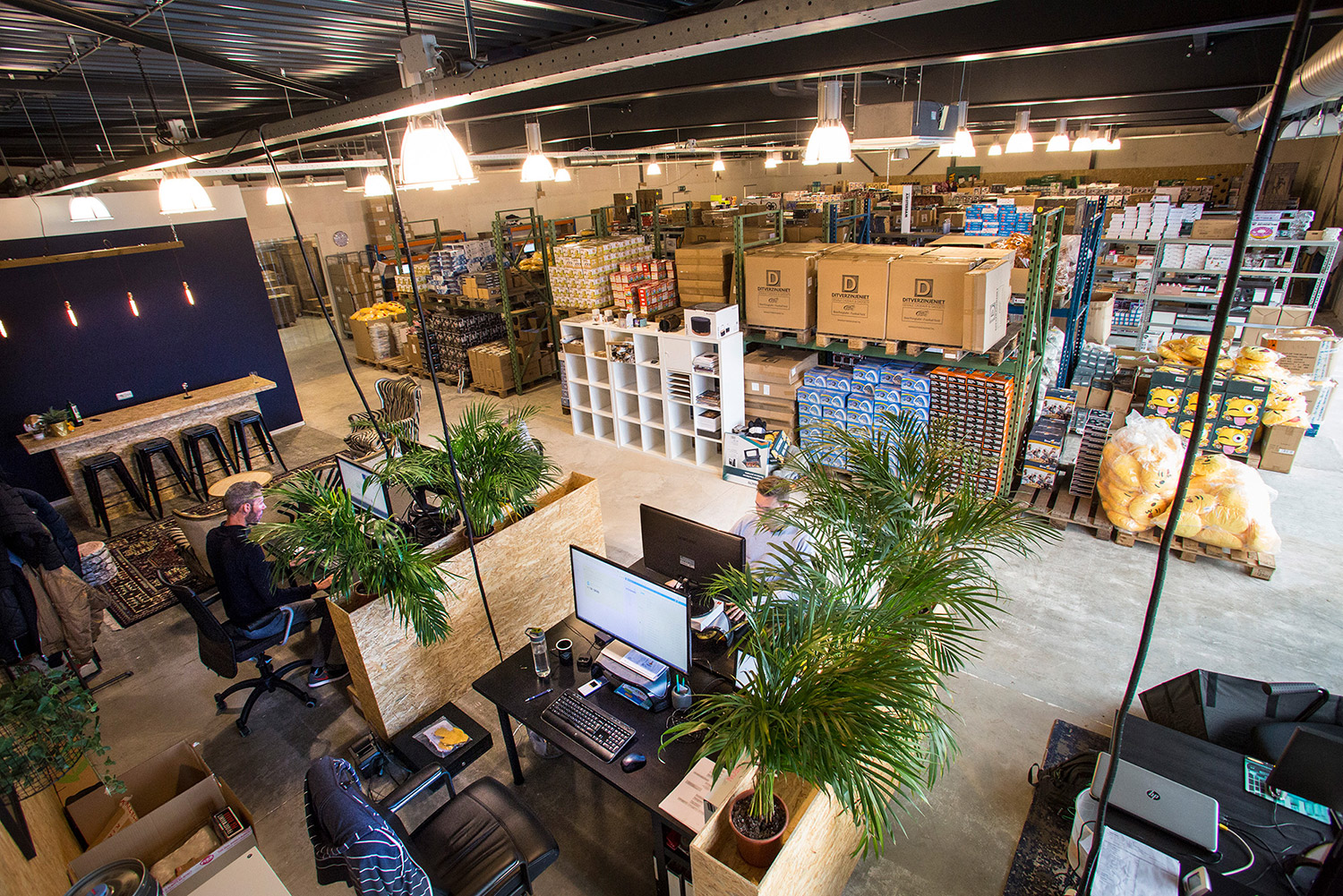 The office and warehouse of Nutcrackers
BBQ burning iron
The entrepreneurs started in 2008 with selling gadgets from their attic. Roelof Visser quit his job in 2019 at a publicity agency and Rob Canter graduated in Small Business and Retailmanagement. Their decision to put all their time into a webshop astounded many. 'Who buys anything on the internet, was an often heard commentary. Something we cannot relate to anymore today.' says Canter laughing. Almost ten years later and Ditverzinjeniet is one of the largest gadget websites of the Netherlands. The products sold on it should not only be original, it should be useful too - although the BBQ burning iron is immediately an exception to the rule. 'People mostly like to give it as a present, which is the case for half of our total sales.'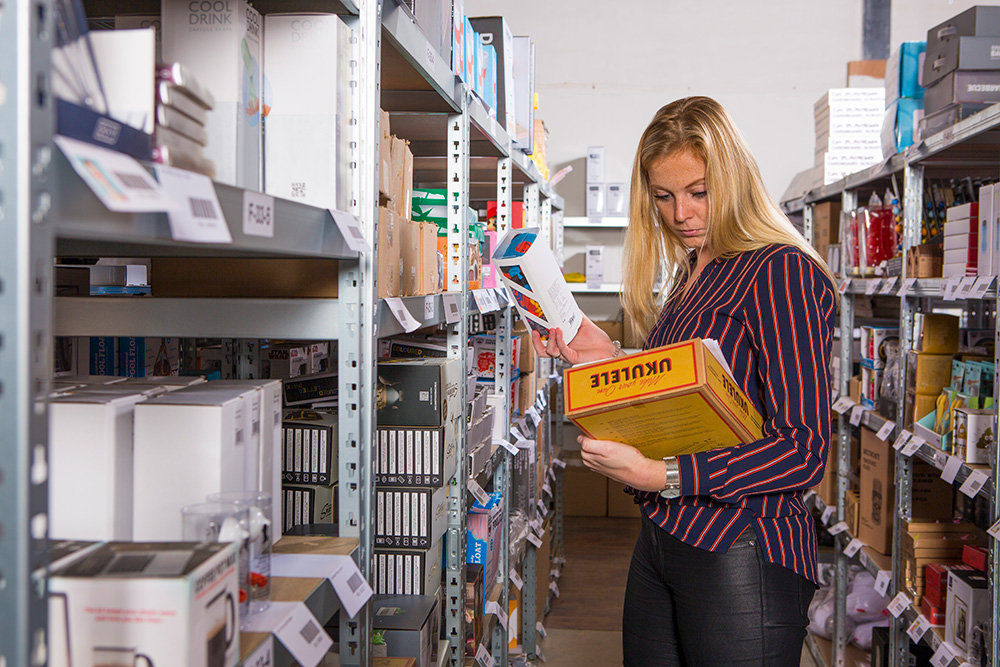 Sloth on the rise
To stay ahead of the competition it is important for the entrepreneurs to watch out when cheaper retailers such ass Blokker and Action start to sell the same items. 'Last year the pool floats became a trend: inflatable items, often in the shape of an animal. We were one of the first to sell these in the Netherlands. But when cheaper, fake branded products were sold by the competition, we knew the hype surpassed its pinnacle. Then we need to ensure that we do not refill our stock.' At the same time, some products stay populair, even when they are sold by others. 'The unicorn hype is going on for a while now, products with lamas and alpacas are populair too, and we see that the sloth gaining popularity too as an animal.'
Number 1 gift website
Canter gets his inspiration from physical stores all over the world, from foreign websites, during conferences and is in continuously contact with his suppliers. 'We cannot buy products on autopilot, we always need to ensure that our suppliers deliver new products. We need to keep refreshing our product range so returning customers find something new every time they visit the website.'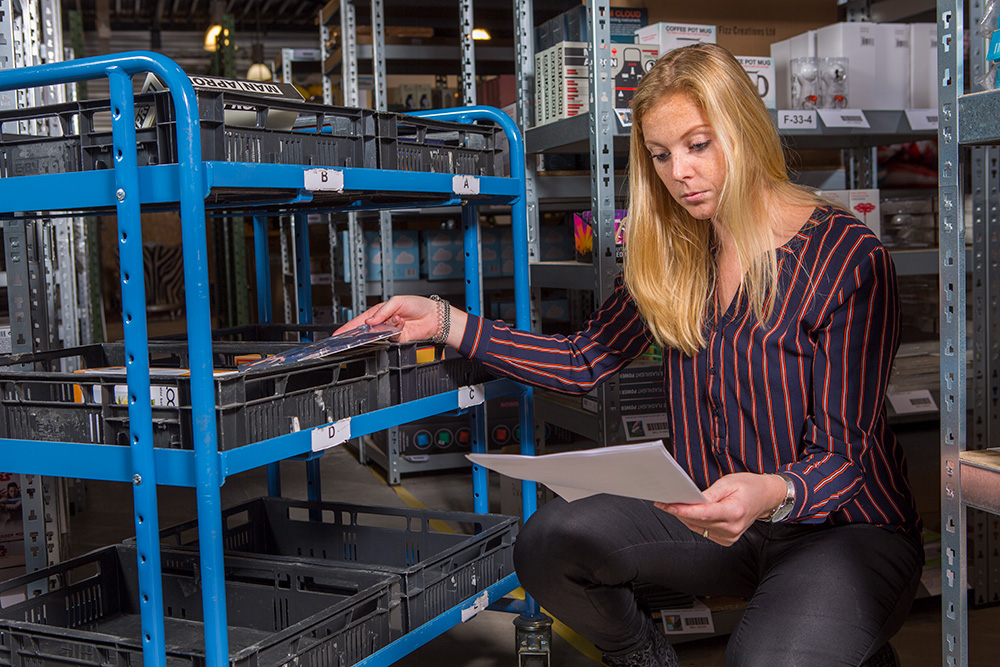 At the start of 2018, the entrepreneurs took over the website Cadeau. Here they sell products that are less original but have great demand. 'Balloons, flowers, chocolate. Yes, there is a lot of competition, Greetz for example, but there is a lot of growth in this market. We want to become the number one gift website of the Netherlands.'
The move
Casper Bakker of Picqer and Rob Canter from Ditverzinjeniet spoke in their warehouse about the big movement they finished earlier in 2018.
Working easyily and effectively
Before the takeover of Cadeau the entrepreneurs concluded that the warehouse tool of Nutcrackers wasn't sufficient for their needs, for example it wasn't possible to have two websites running at the same time on their current system. Canter already knew Picqer's name from the e-commerce world. The system seemed to be what they needed and after a short test period they started to use Picqer.
Canter is most enthusiastic about the easy and intuitive workflow of Picqer, there is no need for big manuals to understand it. 'Everyone is able to work easily and effectively with this system. When we have a question we contact Picqer, and almost instantly we get a solution or answer.'
The entrepreneur is also happy with the features that focus especially on webshops and make the work easier. After scanning the last product of an order, automatically a packing slip is printed for you. 'This saves a lot of time.'
Increasing of trust
Of course there are also points of improvement, for example, Picqer doesn't provide customization. 'Every company has its own wishes, and I understand that they cannot always take this into account, but for our company it would be nice if the purchasing system matches the seasonal fluxes.'
Canter likes that Picqer is continuously developing their purchasing system and hopes that with the current growth of the company this will stay the same way. 'I know from experience that with growth you can sometimes lack capacity. The larger you get, the more you need to expand your infrastructure and client services. Further development of the product can then be endangered.'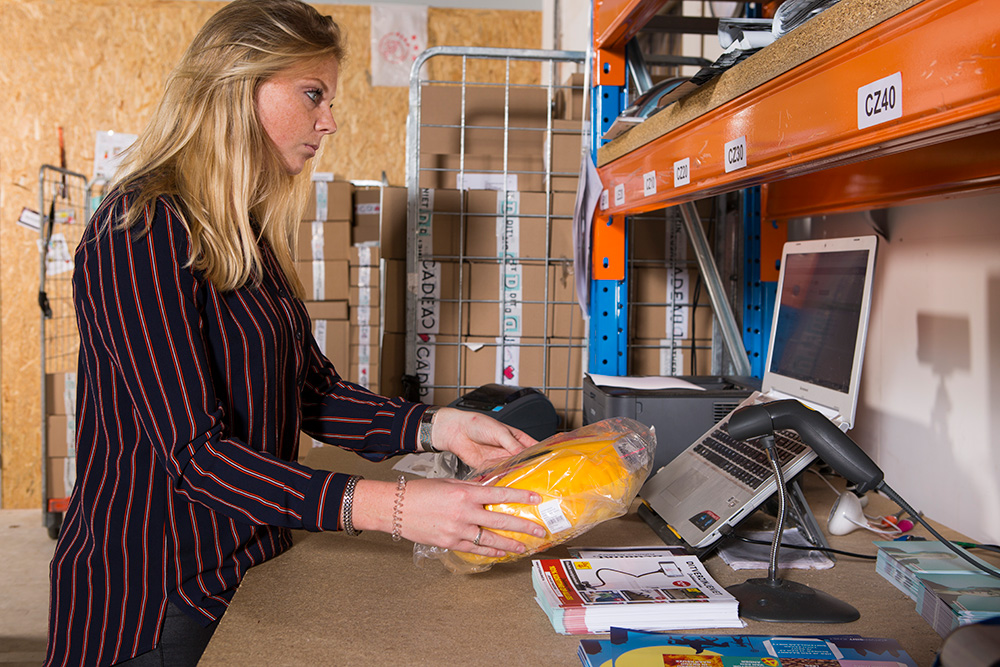 Canter is happy with his transition to Picqer. Especially now in the holiday season, when ten employees are able to process orders at the same time, get the right packing slips and send it to the client, all made possible by of Picqer. 'Picqer has increased the trust of our services. Almost nothing goes wrong anymore, which is essential. Client satisfaction is one of our most important selling points.'
Facts & figures van Nutcrackers
Nutcrackers.biz exists out of the websites Cadeau and Ditverzinjeniet. Both are runned by Rob Canter and Roelof Visser. They started Ditverzinjeniet in 2009, and bought Cadeau in January 2018. They grow every year, and their assortment exists out of 2000 to 3000 products. They have five full-time employees and a vary number of parttime workers.
Nutcrackers uses Picqer since 2015. This interview was conducted in November 2018.
What can Picqer do for you?
Do you want to know more about what Picqer can do for your warehouse? Ask for a non-committal demonstration and we will show you how Picqer will work for your warehouse.
More cases