Case: Ruud van Basten started using Picqer one year ago
"We already saved thousands of euros"
Since Picqer, the warehouse of Shops4youonline is much more in control. No more unshipped orders, no unnecessary movement within the warehouse and no fumbling around with pen and paper. Everything is fully automated. "The warehouse is organized and everything is clearly structured."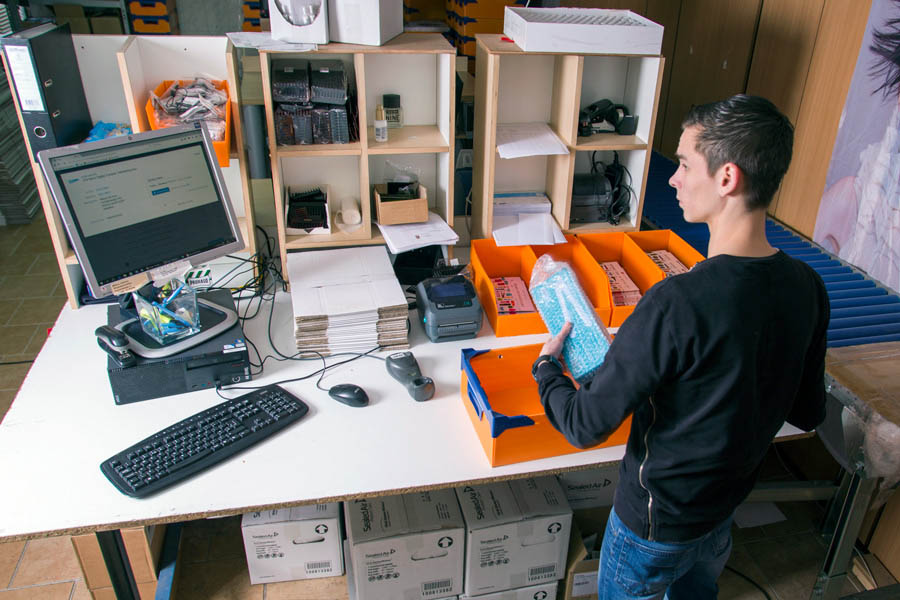 Mike scans the products at the packing table
Ruud van Basten (56), together with his wife, runs eight webshops under the Shops4youonline brand, including hairandbeautyonline.com which is their largest shop. Every day, around 10 to 12 employees work for them. We are growing quickly, but not too fast. "We do not want to lose control and simultaneously keep up with the growth of the company."
Brick and mortar shop
Ruud van Basten worked as a police detective till 2009. When friends seperated and the online webshop they ran together almost perished, Ruud decided to jump in. He resigned from his job and blew new life into the webshop. "I started at home, packing orders on the ironing board. One year later we moved to a building in Nijkerk. I did everything alone — from answering the phone to packing and accounting. My son helped occasionally and my wife assisted during the evening hours. Sometimes, a reentrant would help with packing or answering the phone." In 2011, we opened a brick and mortar store in Nijkerk. "Some people want a physical location that they can walk into, and, for example, see how a blow dryer looks like in real life."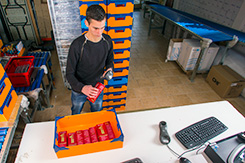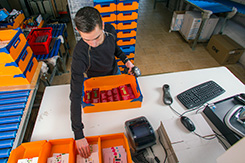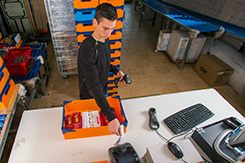 Boring warehouse dude
At an event of Lightspeed in October 2015, Ruud ended up by chance at a presentation from Casper Bakker of Picqer. "I actually wanted to go to a different speaker, but there were no places available anymore. As an alternative, I visited the boring warehouse dude." As a suprise, Casper's talk triggered him. "He explained that for most webshops 80% of their profits come from only 20% of their products. Therefore, these products should be placed in the front of the warehouse. Instead, our products were placed in alphabetical order. Because we were so busy, we did not consider these things ourselves." The more Casper talked, the more Ruud realized that they lost control of their warehouse. "He was talking about the fact that a large group of business owners have no clue how to organize the stacks of picking boxes in their warehouse. The same applied for us."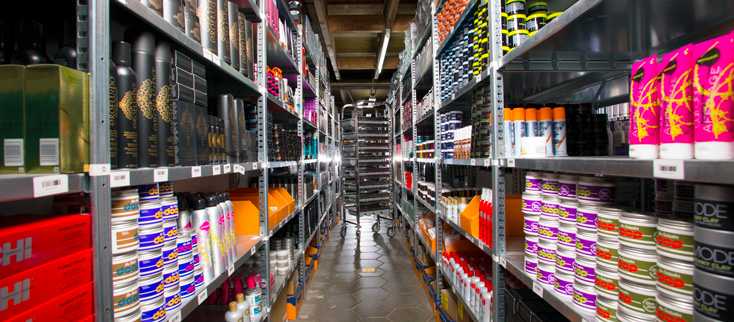 One of the long hallways of Shops4youonline
Revenue loss
Ruud had previously heard about warehouse management. However, he was a bit afraid about the costs, increasing the risk of revenue loss. "I dreaded the implementation time and effort it would take to set up everything, again." After the talk about Picqer, he knew: we will not wait any longer, we will do it now. He looked at different, more complex, tools from larger parties. "But, these carry a higher price tag. Compare it to a car with thousand buttons. Do you really need all of this as a SME?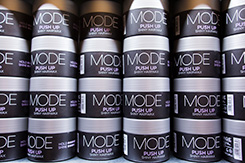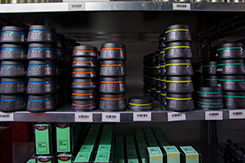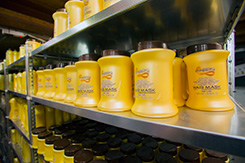 Customer friendlier
Before Picqer, the processing of new orders and purchasing orders went chaotic. For example, they made a print out of all the products sold. Subsequently, no one knew exactly what products had to be purchased. "Because of this, some products were over stocked and some products were even out of stock. Whenever an order from a customer came in, we only knew if their was sufficient stock after a physically check in the warehouse downstairs. Now, Picqer provide real-time stock levels information, moreover our stock levels integrated with our webshop. Everything is more organized, more efficient and friendlier for the customer."
Substantial savings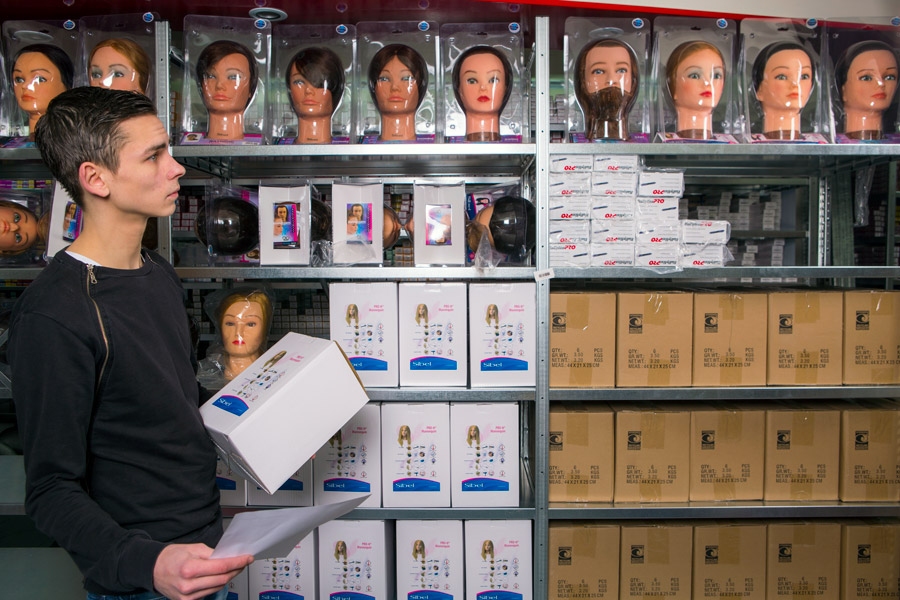 Keep your head(s) together
The results are impressive. Previously it would take nine to eleven minutes to finish an order, now they are ready in two to three minutes. "Before we started using Picqer, our warehouse operators shipped 7 orders per hour. After weeks of using Picqer that went up to 25 per hour." That resulted in costs savings around 10,000 USD, as estimated by Ruud. "And that is even without time savings and increased customer satisfaction."
Dedication
With the help of a graduate trainee, the implementation of Picqer went much faster than expected. The preparations, for example ensuring all products share the same inventory SKU across the webshops, were completed within 3 months. Thereafter they were able to go live in just one day. Ruud appreciate Picqer trying to improve the system every day and admire the commitment of the company's founders. "Nothing is too much for them, Picqer is their baby, and they want it to work."
Shop4youonline started a year too late with Picqer, says Ruud, while looking back. "Everything you invest in Picqer pays off. I always say to other ecommerce owners: if you are doubting, you are already too late."
Facts & figures of Shops4youonline
Shops4youonline was founded in 2005, Ruud van Basten took over the webshop in 2009.
The company sells 140 brands and 14,000 different products all over the world. This makes their webshop the number four in hair products.
95% of their customer base are consumers.
Under the brand of Shops4youonline there are eight other websites, including meervoorhaar.nl, meervoorhem.nl, kappers-scharen.nl en Imperityprofessional.nl
Shops4youonline uses Picqer since January 2016. The interview took place in December 2016
How can Picqer help you?
Want to know more about how Picqer works in your day to day operations and what benefits it can bring your warehouse? We are happy to give you a personal demonstration of our software. In a remote call we will show you how Picqer can help your business and we will answer all your questions.
Request a personal demonstration
More customer cases