Case: Ruben de Jager of VASCO-fulfilment
"Picqer forms the backbone of our processes"

Many entrepreneurs find purchasing, sales and marketing more fun and more important than logistics. That is why Ruben de Jager of VASCO-fulfilment takes this out of their hands. Picqer developed a special fulfillment version of the software for VASCO and other fultilment parties.
When Ruben de Jager ran a webshop during his bachelor in Small Business and Retail Management, he noticed how much time and focus the operational side required. 'When you start you easily think: I'll quickly take care of the logistics. Until I found out that, with fifteen to twenty orders a day, I was busy for three to four hours'.
De Jager heard this from more entrepreneurs. Enough reason for him to delve into e-fulfilment during his graduation research: outsourcing the logistical process of webshops. 'I discovered that there are quite a few fulfillment companies active in the Netherlands. They mainly offer basic solutions. There are hardly any one-stop-shop solutions for webshops that sell, for example, vulnerable, bulky or composition products.'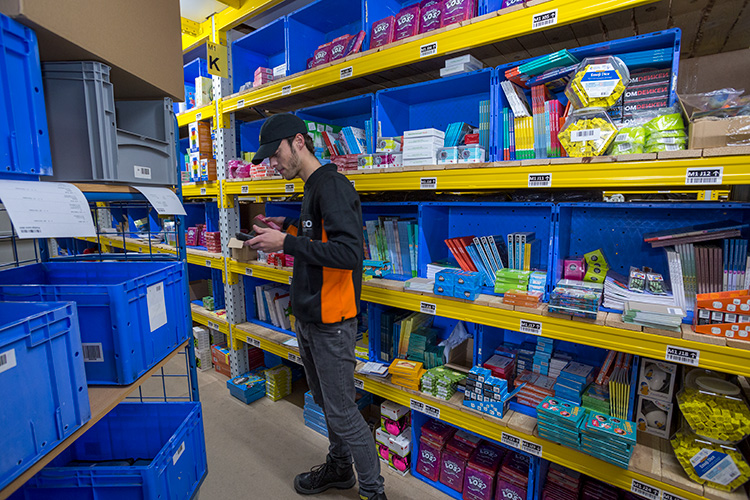 Personalized packaging
De Jager decided to sell his own webshop and continue with fulfilment after his studies. In 2015 he founded VASCO-fulfilment. 'We take care of all parts of the logistics process, from the receiving of goods to processing returns. In addition, we offer additional services such as the assembly of composition products, personalized packaging and the packaging of luxury products in blotting paper. Clients can therefore turn to a single party for the complete fulfilment, which gives them room for purchasing, marketing and sales.'
Web shop owners often ask De Jager whether it is not expensive to outsource fulfilment. 'Not at all, I say. You convert fixed costs into variable costs, benefit from economies of scale and a professional logistic handling of orders.' VASCO-fulfilment has both large and small companies as customers. 'Of course we benefit from a lot of volume, but if we believe in the concept and the entrepreneur, we are happy to offer a professional fulfilment solution right from the start.'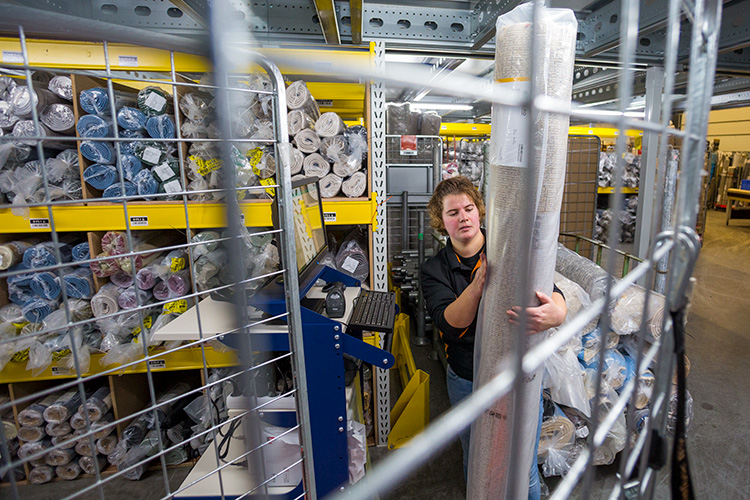 Backbone
VASCO works with Picqer Fulfilment for a year. 'When I started VASCO in 2015, Picqer Fulfilment was not yet on the market, but I already knew the company. I chose a different software system that I thought would suit us better'. This soon turned out to be a misconception: for every change or expansion, De Jager had to turn to the support department. This hindered growth and always resulted in new costs. It made it increasingly difficult for De Jager to switch to another system, but the rapid growth of VASCO made De Jager want to switch to another system anyway.
After a thorough pilot phase, they chose Picqer Fulfilment, because of the stability of the system, its user-friendliness, rapid development and the serious entrepreneurs. 'We wanted to work with software in which we could adjust a lot ourselves. Furthermore, I was tired of increasing costs.'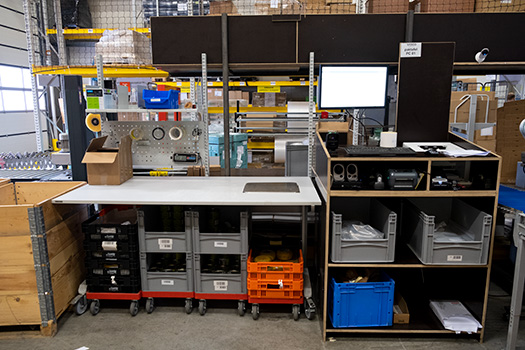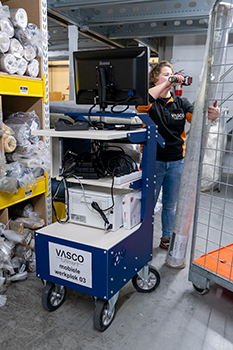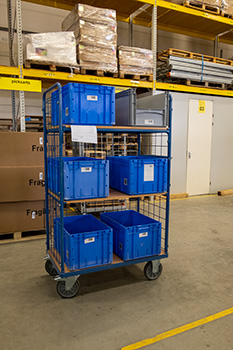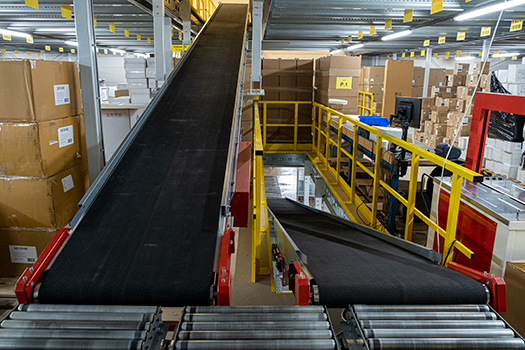 Ambitions to grow
The switch worked out well, especially because De Jager and his employees can now arrange everything themselves per fulfilment customer and serve multiple customers within one account. 'Picqer Fulfilment is a fast, simple and fresh system in which we can do a lot ourselves. It now forms the backbone of our logistics processes'.
De Jager doesn't regret the switch for a moment, although there are disadvantages to using standard software. 'From our automation drive and growth ambitions, we are very active in making suggestions. Of course we hope that they will all be realized quickly. Picqer takes them all equally seriously and always wants to know the question behind the question, but they decide for themselves what they will do and don't.'
After a while De Jager saw that this also has advantages. 'With fulfilment it is important to stick to uniformity. Picqer's software must be functional for all customers. Picqer's clear choice also helps me to focus.' De Jager and his colleagues continue to actively submit suggestions and saw from the recent updates that quite a few had been taken into account. De Jager wants the customers of VASCO-fulfilment to be able to control as much as possible through the software in the future. 'Software such as Picqer is the most important link in this process.'
This differentiates VASCO
Casper Bakker from Picqer and Ruben de Jager from VASCO-fulfilment talked about how VASCO started, how they stand out from the competition and how they are preparing for Black Friday.
Facts & figures of VASCO-fulfilment B.V.
In 2015 Ruben de Jager (29) started VASCO-fulfilment. It employs 12 employees who daily carry out the complete logistic process from the receipt of goods to processing returns for 50 fulfilment customers.
VASCO-fulfilment has been using Picqer since August 2018. This interview took place in September 2019.
What can Picqer do for you?
Want to know more about what Picqer can do for your warehouse? Request a demonstration and we will show you how Picqer works for your warehouse.
More references