Picqer Mobile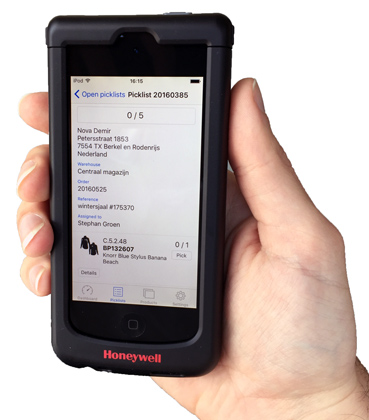 Real-time. Easy. Paperless. That is what Picqer Mobile brings to your warehouse. Picqer Mobile is a native iOS app that turns your iPhone or iPod touch into a mobile terminal.
Paperless picking
Picqer Mobile lets you pick your orders effortlessly and without paper. And with the use of the barcode scanner you eliminate mistakes where it is the cheapest to fix it: when you just picked the product. Once you have all the products, you create the shipping label right form the app.
Receiving purchase orders
It is also very easy to receive your purchase orders with Picqer Mobile. We also give you directly the location in the warehouse for that product. And of course we directly push updated stock information to all connected webshops.
Counting stock
Counting stock and adjusting wrong stock levels can be done directly from within the app. So keeping your warehouse in check has never been easier.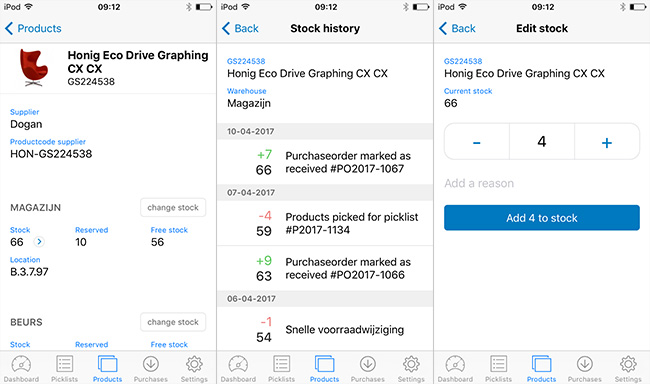 Barcode scanner
Picqer Mobile has built-in support for Honeywell barcode scanners. It is a sled or slave to put around your iPhone or iPod touch and add a professional barcode scanner. Using such a hardware barcode scanner makes sure you can scan products fast, even in dark warehouses.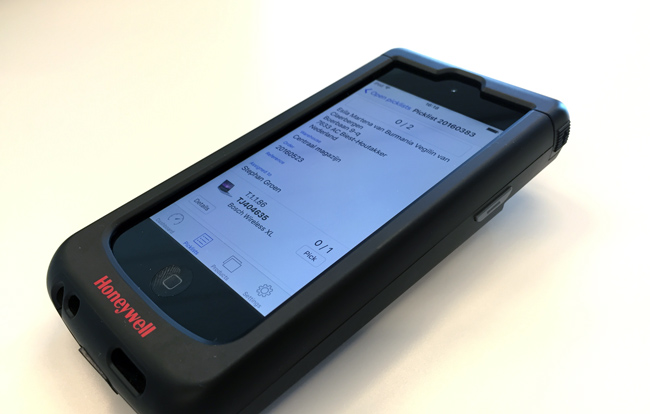 You can also use the app without a Honeywell scanner. You can use the camera as a barcode scanner, but also mark products as picked with 1 click.
It pays for itself
Buying iPods and Honeywell scanners (around 700 US dollar) pays for itself very easily. At 40 orders a day, you save that amount of money in 6 months by not printing your picking lists.1 This makes using Picqer Mobile an easy choice.
Free for all Picqer users
Picqer Mobile is free to use for all Picqer users. Download the Picqer app from the App store and login with your Picqer username and password.
You can already use Picqer Mobile during your trial period. Request a demonstration and immediately try Picqer Mobile for yourself.
1 Based on $ 0.10 paper, toner and printer costs per page. 40 orders x 30 days x 6 months x $ 0.10 per page = $ 720