Belco integration
Belco is the customer service tool for webshops. You can easily integrate Picqer with Belco, so you can see information about orders and returns directly in Belco.
Integrate Belco
Click on "I already have an account" at the bottom if you are a Belco user.
Don't have a Belco account yet? You can immediately create a new account in Belco and integrate with Picqer. You will then get this screen: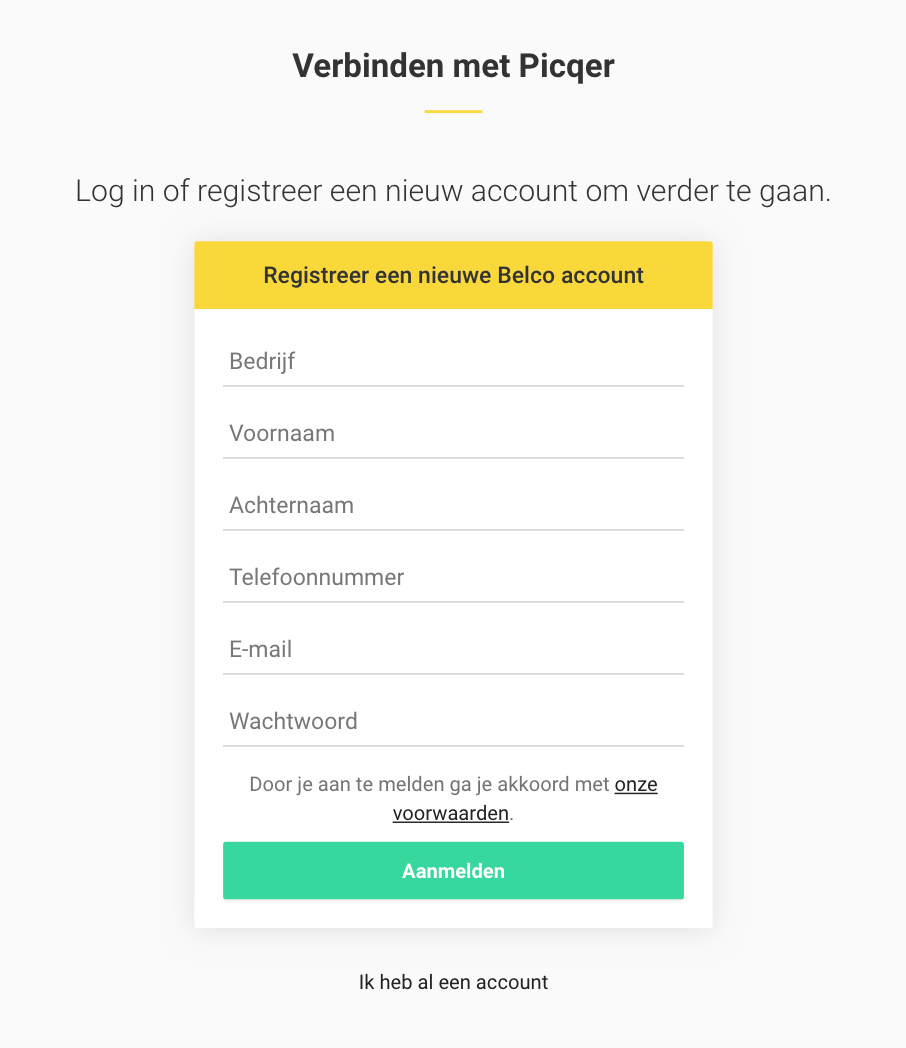 Once you are logged in to Belco you will see this screen: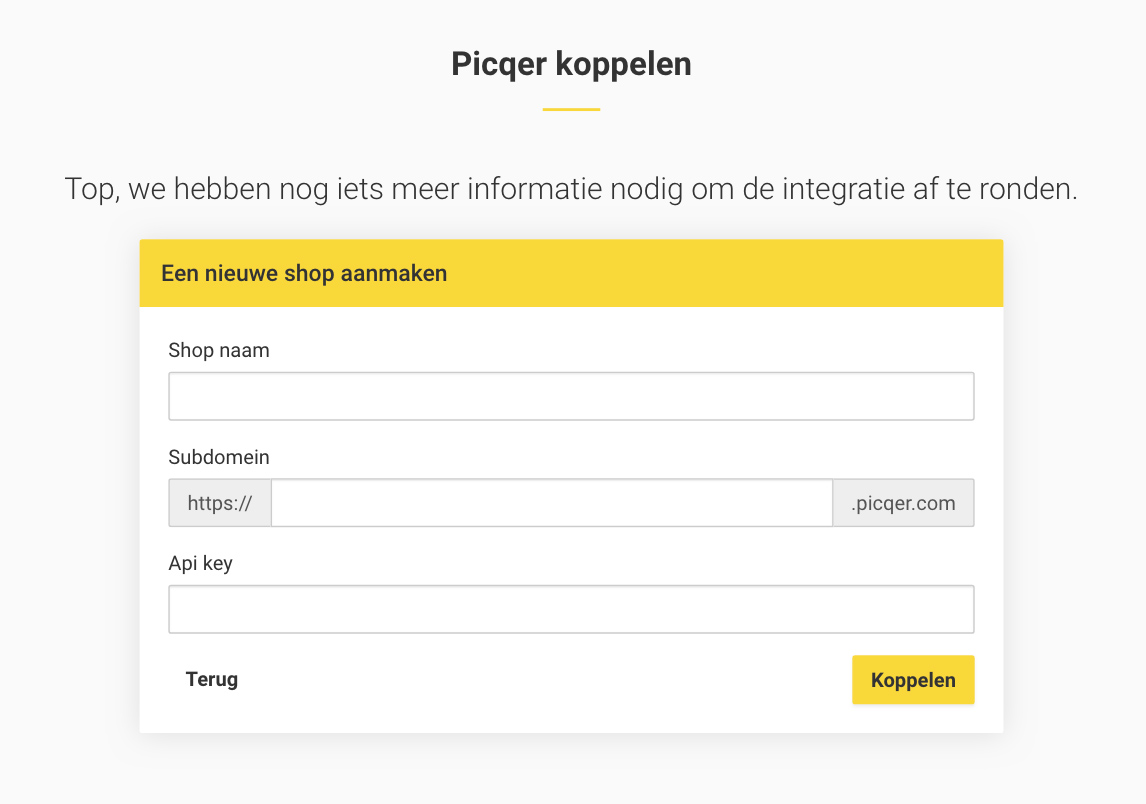 Fill in for:
Shop name: the name of your company or webshop.
Subdomain: the Picqer subdomain. If you log into https://example.picqer.com in Picqer, enter "example" here.
API key: the new API Key you create in Picqer. See steps 4-6 below.
Enter "Belco" as the name and leave "Read only" as "No, read and write".

The API key has been created and is only listed once.

Copy the API key and enter it at Belco on the screen of step 3.
Picqer is now integrated with Belco. With every conversation in Belco, you now see information about the orders and returns of this customer.
Support
For questions about the integration between Picqer and Belco, please contact Belco at hello@belco.io.