Comments in the fulfillment portal
In Picqer it is possible to communicate between the fulfillment party and the fulfillment customer. When placing an order, both can place a comment to discuss any specifics.
Customer fulfillment comments
All comments the fulfillment client places in the portal are always visible to the employees of the fulfillment party.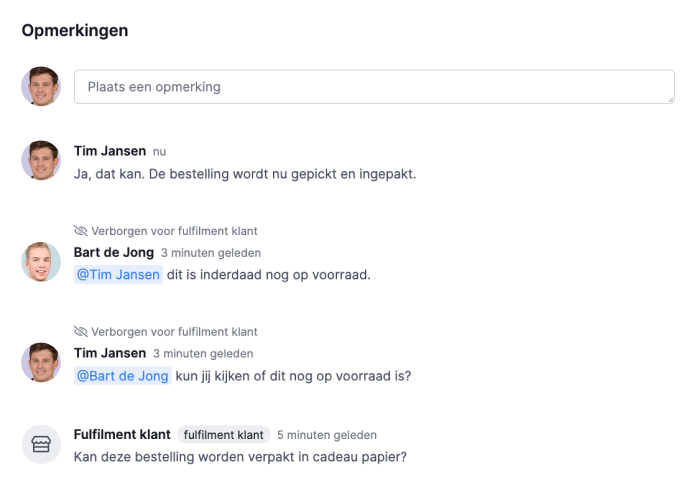 Comments of the fulfillment party
When placing a comment, the fulfillment party can choose whether or not it should be visible in the fulfillment portal. In this way, the fulfillment party can keep internal communication to itself.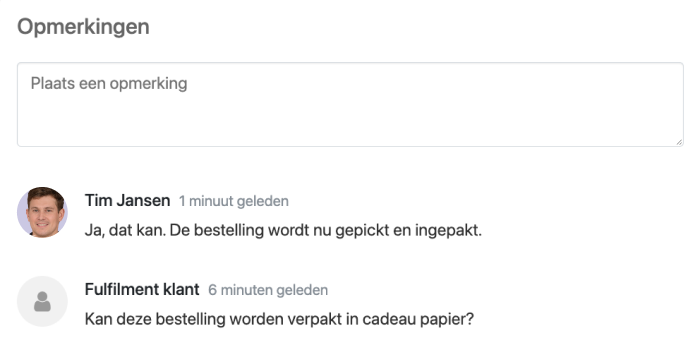 Notifications with a @mention
All comments can be found in the comments overview of the fulfillment portal. Picqer users can specifically mention the fulfillment customer in a comment with an @mention.
When the fulfillment client is mentioned in one or more unread comments, a blue label appears in the menu with the number of unread comments in which the fulfillment customer is mentioned. After clicking on the tab with all comments with an entry, these comments will be considered read and the blue label will disappear.