Deactivate fulfillment customers
You can make fulfillment customers inactive when they are no longer needed. When you make a fulfillment customer inactive, Picqer will for this customer:
deactivate the webshops
deactivate the products
remove stock from the products
cancel backorders
cancel existing picklists
cancel concept orders
concel open purchase orders
deactivate webhooks
remove API keys
deactivate the fulfillment portal
The fulfillment customer is shown as an inactive customer in the overview of fulfillment customers. Reports from the fulfillment customer remain available.
Inactivate fulfillment customer
Navigate to the fulfillment customer you want to disable
Click in the upper right corner Deactivate
Picqer shows a confirmation screen with the consequences of this action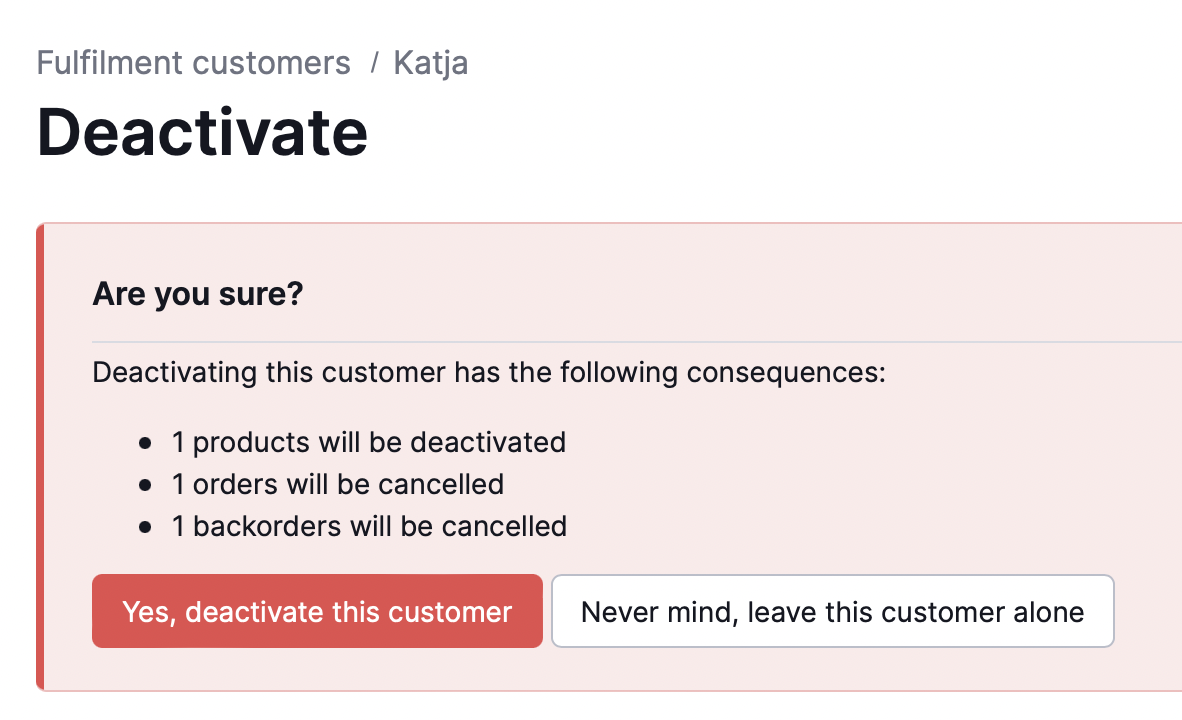 Confirm deactivating by clicking on Yes, deactivate this customer