How to use location types?
To distinguish different types of locations, you can use location types. For example, based on the size of the location, or special locations for best sellers.
In the location chooser you can quickly search for available locations of a certain type. This way choosing a new location is super easy.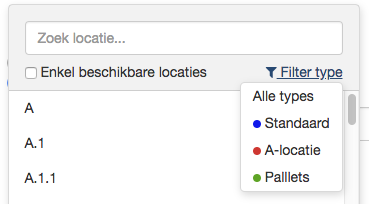 You can create Location types at Settings > Location types.