Creating locations with the wizard
With the location wizard you can create many locations at once. Easy to get started or if your warehouse is expanding.
Setup your locations
In the wizard you can indicate on the left with which settings the locations have to be created. Next you indicate which levels you want to create.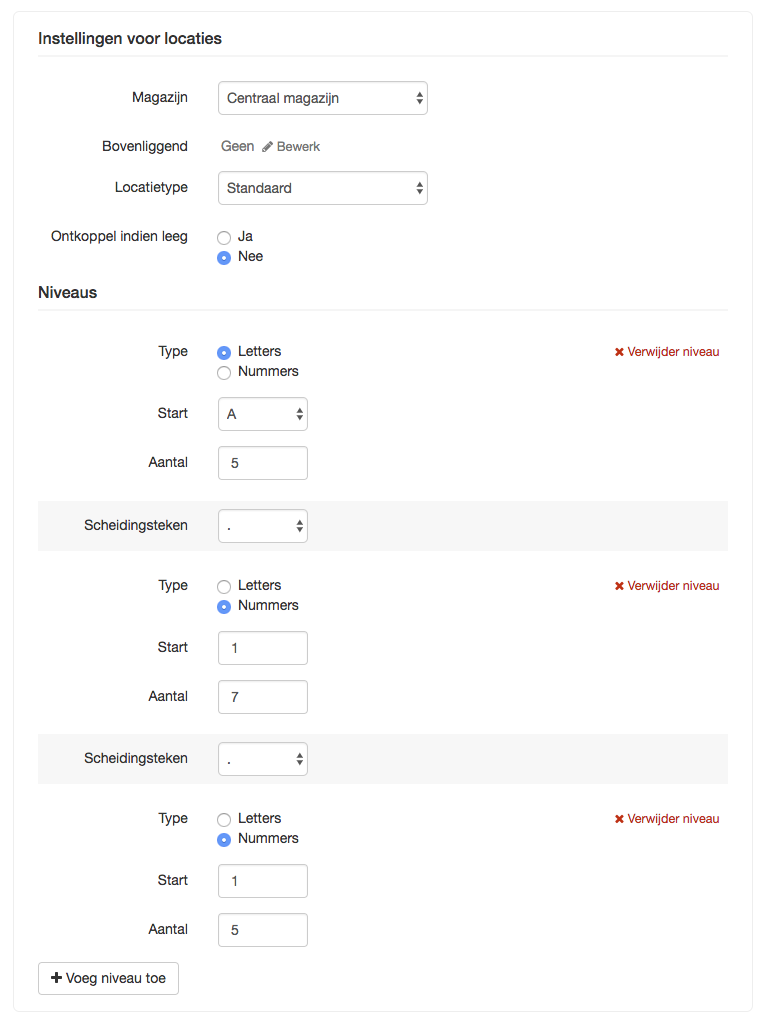 Warehouse This allows you to choose for which warehouse the locations should be created, if you have multiple warehouses
Parent This allows you to choose whether the locations you create should fall under an already existing location
Location type This is the location type that will be linked to these locations
Unlink on empty Whether this should be turned on or off for all locations that you create via the wizard
Levels
Next, you can indicate the following per level:
Type If you want this level to use letters (A, B, C) or numbers (1, 2, 3)
Start Where should the numbers start with on this level? Standard on A for letters and 1 for numbers, but you can also start later in the series
Amount How many items needs to be created on this level
Between the levels you can choose a scheidingsteken, this will be used as character between the levels.
You can remove levels or add more levels at the bottom.
Preview
On the right side of the wizard you can see which locations will be created with your current settings.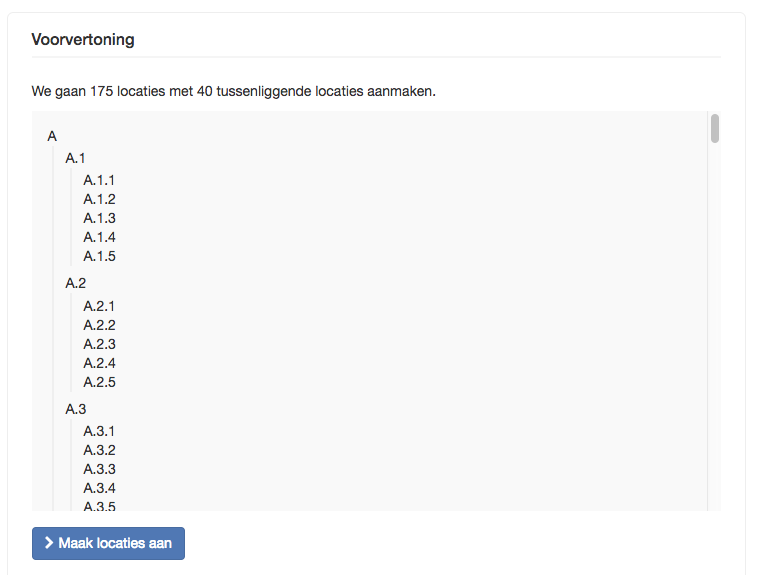 If there are locations that already exist, Picqer will keep those and link new child items to that existing location.
Create locations
If the preview looks good, click Create locations. Picqer now creates the locations for you. Once all locations have been created, you can see which locations have been newly created and which already existed.