Locations in Picqer Mobile
Want to know which locations are available or which product is in a certain location? You can easily do this using Picqer Mobile.
You can find locations in the 'More' menu, after which you choose 'Locations'.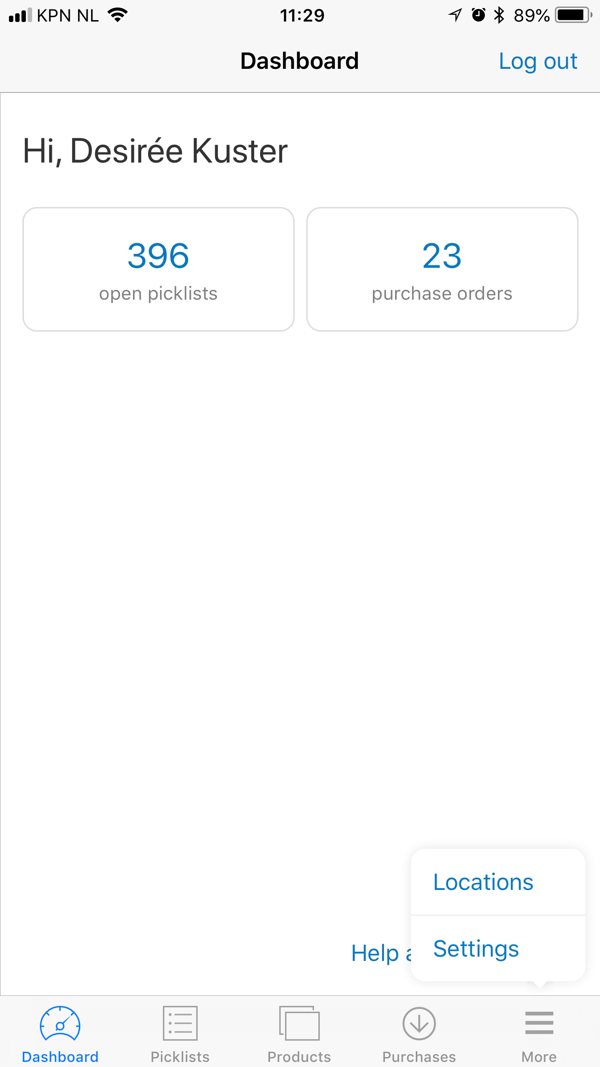 Here you can see all locations in your warehouse. When you click on a location, you will see which products are located there.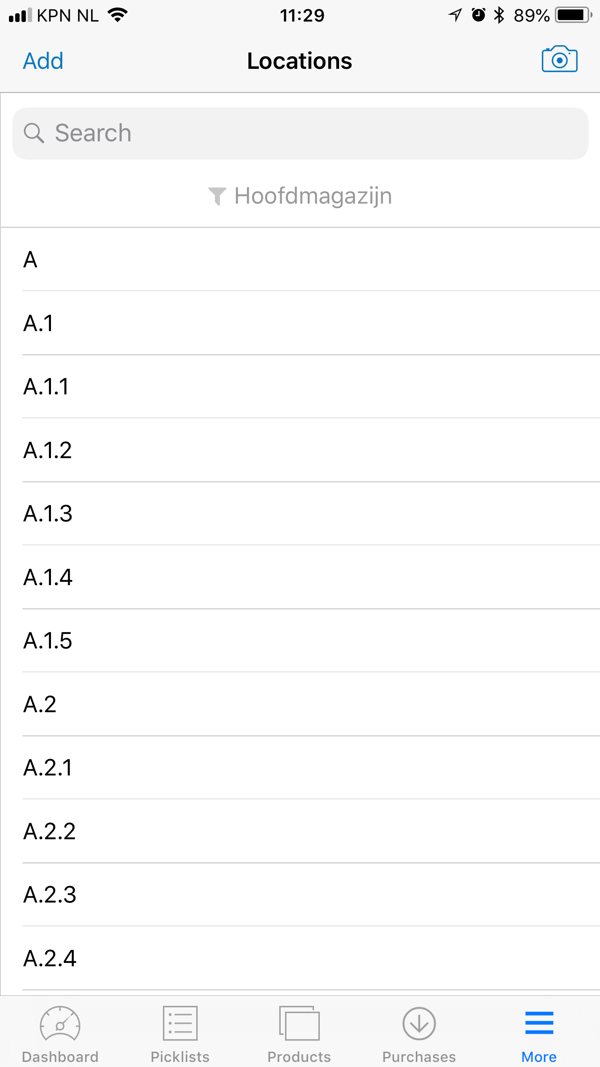 You can also search for locations by scanning the barcode of a location, with a barcode scanner or with the camera icon at the top right.
Filters
You can apply filters to the overview, for example if you only want to see locations of a certain type or warehouse. To do this, click on 'Filters'. If you have more than one, you see the options warehouse and location type.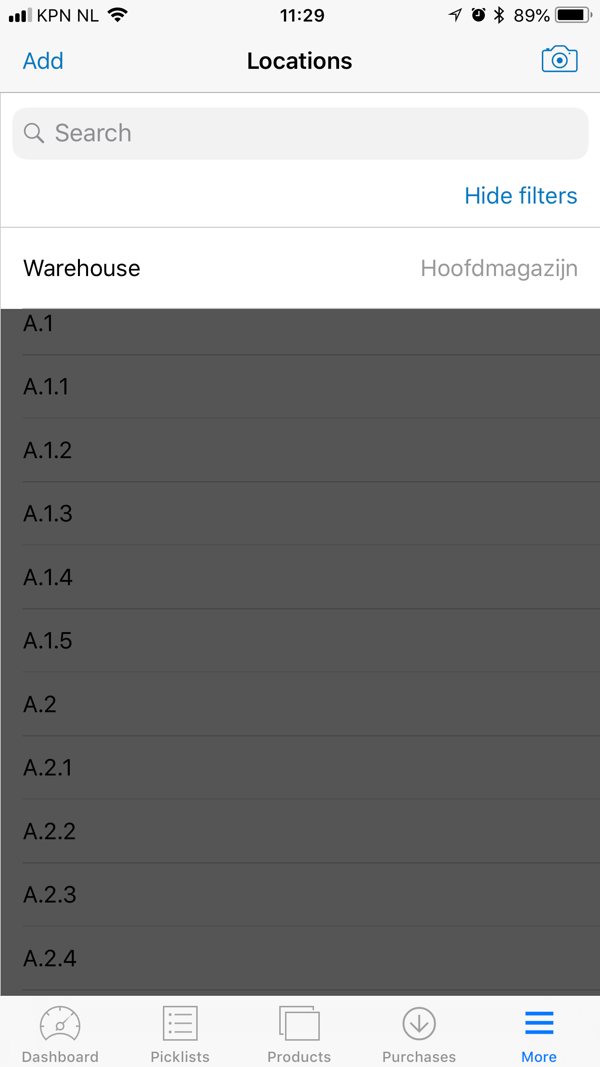 Adding locations
You can easily add locations to your existing warehouses by clicking 'Add' in the location overview.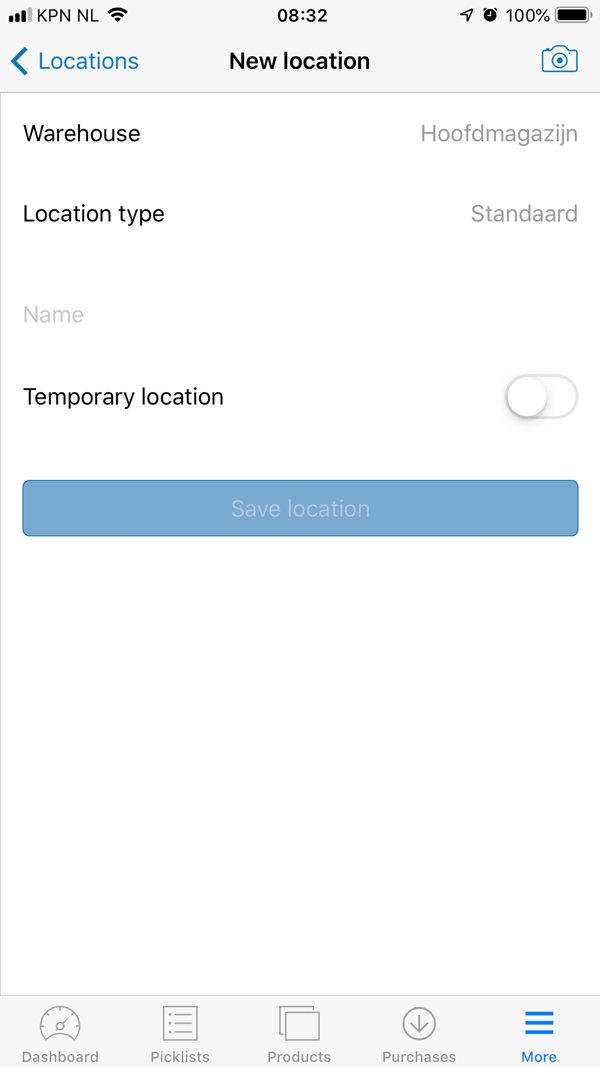 Choose to which warehouse you want to add the location under the heading 'Warehouse'.
Now give the new location a name and indicate whether it is a temporary location. If you have multiple location types, you can also choose which type the location is.
You can now find your new location in the location overview.