Hardware barcode scanner for Picqer Mobile
To use the Picqer Mobile app optimally, we recommend using a barcode scanner.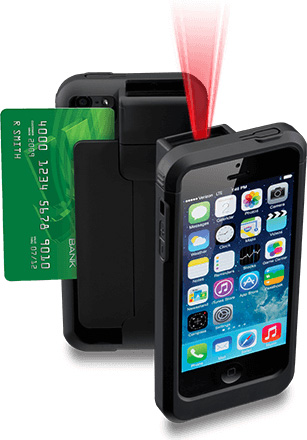 A barcode scanner has many advantages, such as:
It works faster than using the camera on the iPhone/iPod touch
You don't need to click constantly on the camera button and wait for the camera to load
It operates in dark environments
It uses less battery
The iOS app only works with specific barcode scanners. This is because each scanner requires permission from the manufacturer of the scanner and Apple.
Linea Pro
The app works with the following Linea Pro scanners:
Linea Pro 5 Series for iPod touches of the 5th, 6th and 7th generation (124918-0002 & 124918-0007)
Linea Pro 7 Series for iPhones 7, 8 en SE (124918-0058)
Honeywell
The app works with the following Honeywell scanners:
Honeywell Captuvo SL22 for iPod touch 6 and 7 (SL22-022201-k, SL22-022211-k)
Honeywell Captuvo SL42 for iPhone 5 and 5S (SL42-032201-k, SL42-032211-k)
Honeywell Captuvo SL42 for iPhone 6 and 6S(SL42-055301-k, SL42-065301-k)
If your barcode scanner is not listed here, it will not work with the Picqer iOS app.
Working with the barcode scanner
As soon as you have inserted your iOS device into the barcode scanner it will work immediately, if the battery is sufficiently charged.
If you open a picklist in the app, you can click on the button on the side of the scanner. A line of red light appears from the front of the scanner. This is the barcode scanner.
Scan a barcode of a product and the app will immediately tell you if you have picked the right or wrong product, by means of a green or a red screen.
You scan the products until you collected them all. You can scan about 2-3 products per second.