Settings in Picqer Mobile
Picqer Mobile has a few settings to change the use of the app. You go to the settings page by clicking on 'More' and then selecting 'Settings' from the menu.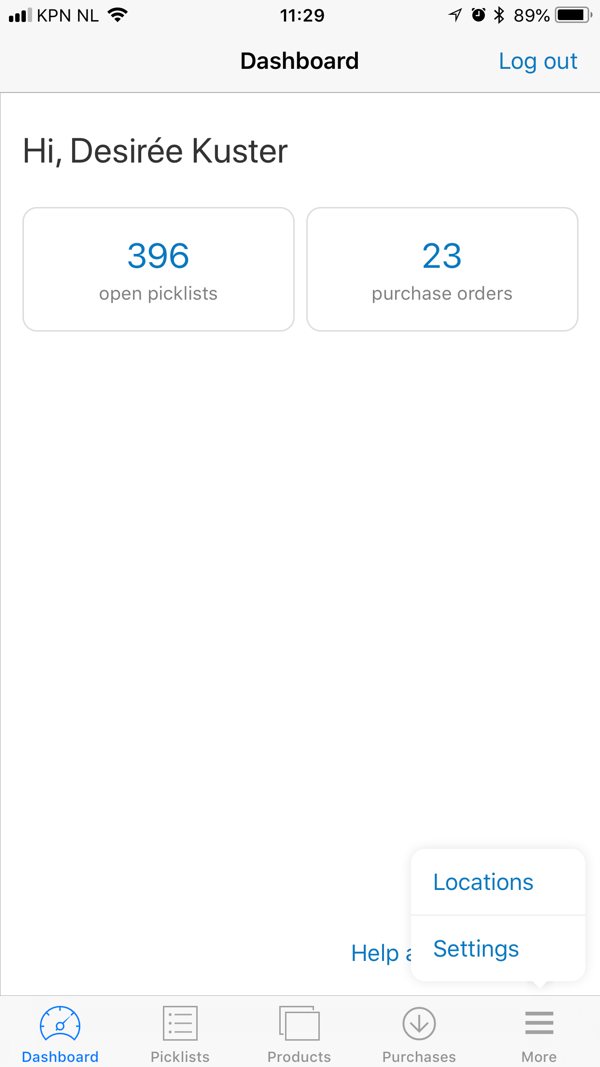 On this page you will now see two settings. The first is the option to create a shipment immediately after picking.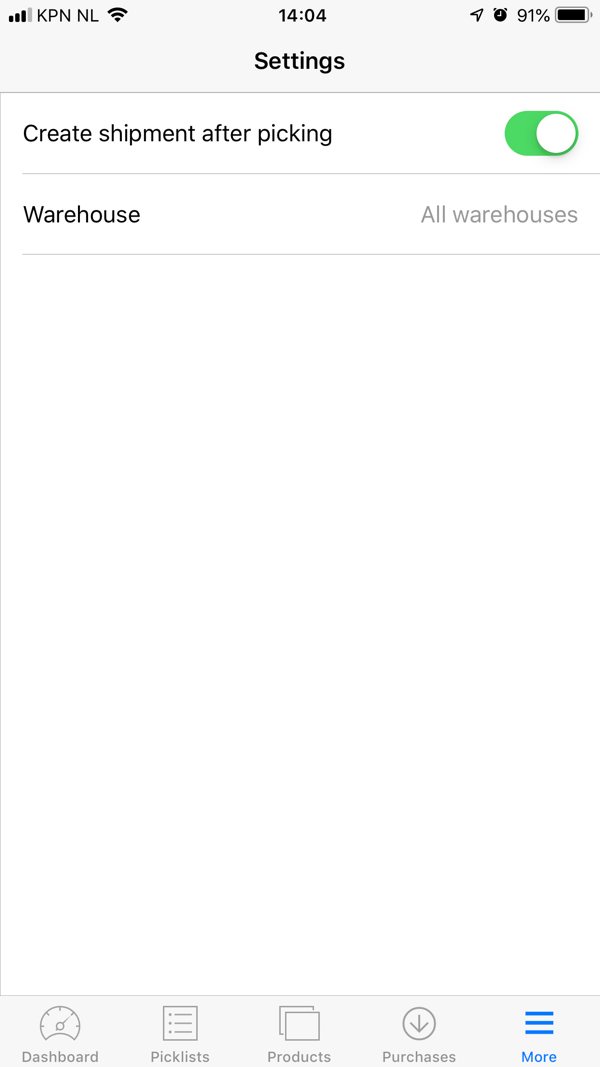 You can also adjust here which warehouse you want to show in the app, so that only picklists, purchases and locations are shown from that warehouse.