July 28, 2020 – by Désirée Kuster
Improve your customer service with Belco
Customer service is an important part of your webshop. To give your customer service team direct insight into your warehouse, you can integrate Picqer directly with a customer service tool. For example with Belco, with whom we have a direct integration.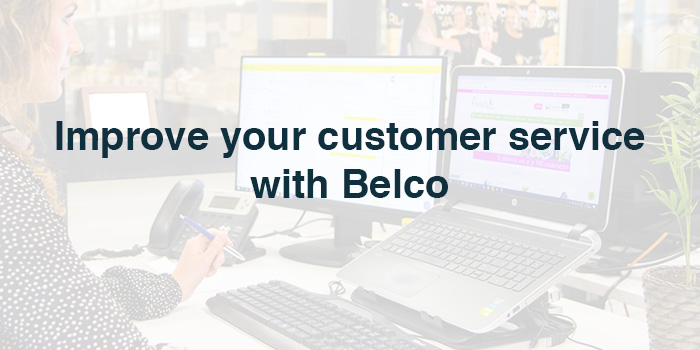 Belco makes it easier to give your customers a great customer service experience. Belco ensures that your customer can always reach you directly via live chat, telephone, email and social messaging.
The importance of good customer service
You want to create the best possible customer experience for your webshop. But no matter how good your webshop is, your customer service is always called upon.
Do you treat customer questions well? Then the positive word is spread which gives you more orders. Do you make the customer feel sour? Then a bad review can negatively influence the purchase decision of future customers. 71% of online shoppers read reviews before purchasing. Therefore it's important to pay attention to your customer service.
Questions about your warehouse
Many questions from customers are about your warehouse. Is the product still in stock? Has my order been shipped? When customer service has direct access to this information, they answer these questions faster and more accurately.
Belco customer service for e-commerce
Belco is modern customer service software for e-commerce, where all communication takes place in one place. Belco offers you live chat, social messaging, telephone and email. You will receive them all in one inbox. And you can easily work with your colleagues.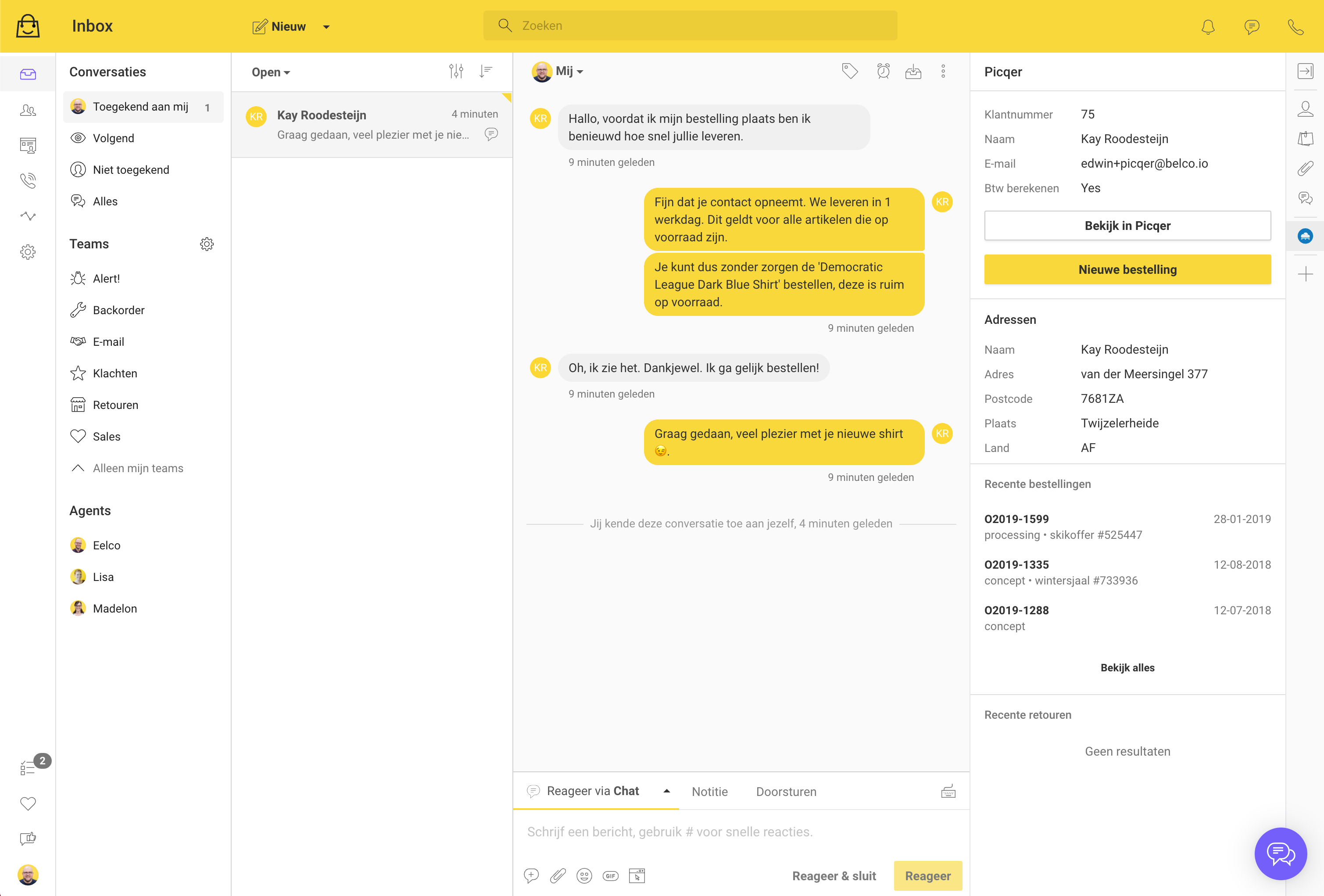 When a customer contacts you, you immediately see all the information from your webshop about what has been ordered, the contents of the shopping cart and contact history. Connect Picqer to Belco and you will also gain insight into the status of orders and returns. This allows you to answer your customer's questions faster and improve the customer experience.
You can integrate Belco to Picqer in just a few minutes. Follow the steps on the Belco support page.