May 3, 2019 – by Désirée Kuster
Integration with DPD
Good news for DPD users. From now on Picqer can directly create shipping labels with the use of your own DPD contract.
The DPD team created an integration so you can now directly create shipping labels in Picqer. The only thing you need is your own DPD contract inside the Benelux with a DIS 2.0 account and set up the DPD integration.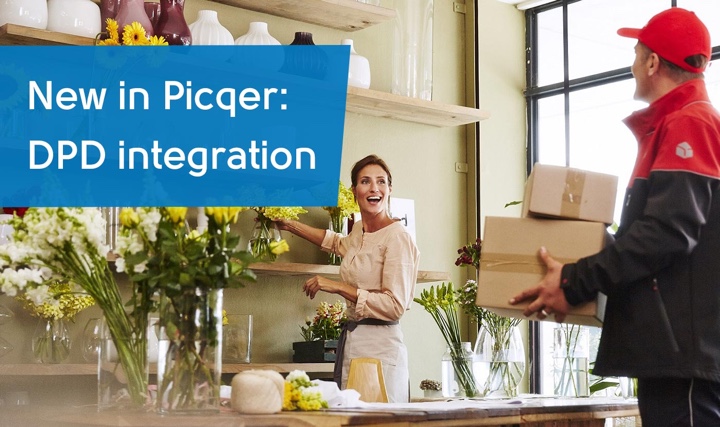 About DPD
DPD is one of the biggest express and parcel service providers in Europe. They ship over 4.8 million packages every day. DPD Netherlands exists out of 9 depots in which 1.400 employees ensure an easy, fast and trustful delivery of packages.
Pick up locations in Magento 2
DPD has an extensive network of pick up parcel shops throughout 20 countries in Europe. With 25.000 pick up points, of which 1.500 in the Benelux, there is always one close to your client. DPD is busy expanding this network in the coming years.
Does your webshop run on Magento 2? Then the DPD integration recognizes the pick up locations automatically and will send your shipment to the pick up location.
Shipping services
The integration supports different DPD shipping services such as Classic, Express and Predict. With Predict your customers get proactive notifications about their delivery per text or mail with an 1 hour time slot of delivery. With Predict, the client is also able to adjust their delivery up until 30 minutes of delivery.
By choosing the right shipping services you increase the chance of a succesful first delivery.
Activating the DPD integration
We explain how you activate the DPD integration step-by-step on our support page.