April 23, 2020 – by Casper Bakker
Fietskoeriers.nl integration
Fietskoeriers.nl delivers packages by bicycle in 30+ Dutch cities. You can now create shipping labels directly in Picqer for Fietskoeriers.nl.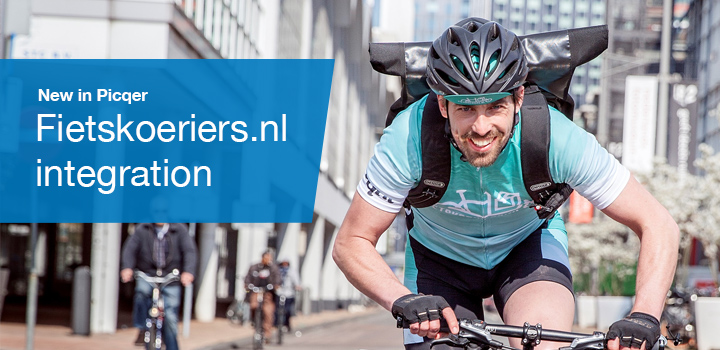 About Fietskoeriers.nl
Fietskoeriers.nl is a platform of Cyclone. It is the first and only parcel delivery by bicycle service that delivers throughout the Netherlands. Their goal is to limit traffic and CO2 emissions. More than 700 bicycle couriers deliver packages from 25 hubs between 6 pm and 10 pm. Fietskoeriers.nl also collects parcels sustainably, for example with green gas delivery vehicles.
Shipping products
With the integration, Fietskoeriers.nl allows you to send letterbox packages and parcels with dimensions up to 60 x 60 x 40 cm in size and 10 kg in weight. By default you will receive a GPS-stamp on delivery (proof of location and time) and you can choose extra services such as Extra Secure shipping, do not deliver to neighbours and signature for receipt.
Start today
If you're not using Fietskoeriers.nl yet but do want your packages delivered sustainably by bike, please contact Fietskoeriers.nl.
Already a customer and ready to integrate? Follow these steps to create labels directly from Fietskoeriers.nl in Picqer.