November 10, 2020 – by Kay Bleekman
Linea Pro scanners in mobile Picqer apps
In the Picqer app and stock counting app it is possible to use a Honeywell Captuvo barcode scanner. Lately the Honeywell Captuvo is poorly available, this is why we have found a better alternative for scanning products with the Picqer app. For good availability we have purchased the Linea Pro scanner and added it to the Picqer Shop.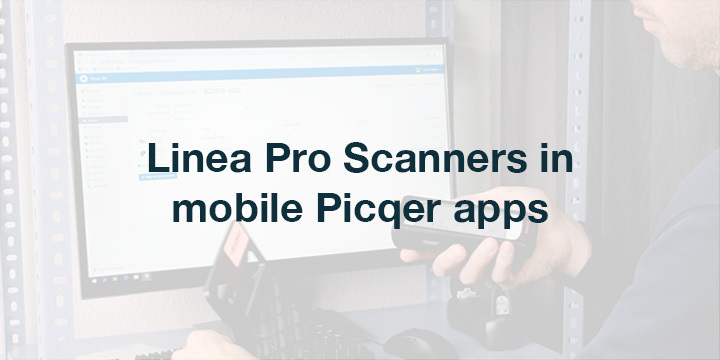 Linea Pro versus Honeywell Captuvo
The Linea Pro scanners have a number of advantages over the Honeywell Captuvo scanners. They are a lot sturdier and have a better battery life. In addition, there are more accessories available such as a protective cover and charging station that allows you to charge multiple scanners at the same time.
The Honeywell Captuvo and Linea Pro scanners both have the advantage that you can quickly scan products. Both devices remain compatible in the Picqer app and stock counting app. Do you use a Honeywell Captuvo scanner and are you not completely satisfied? Then a switch to the Linea Pro scanner might be interesting. If you have any questions or doubts about this, please feel free to let support advise you.
An overview of all specific version numbers available for which device can be found on our support page. The Linea Pro scanner is available in our own Picqer Shop.