November 16, 2018 – by Désirée Kuster
We are moving!
It's already three years ago that Picqer moved into its current office in Arnhem. Then with only the two co-founders, now with a team of seven. After two internal movings we decided that it really has become too small for our team.
A good moment to search for a new office space that aligns with our vision and identity. And we have found it. So time to pack and move!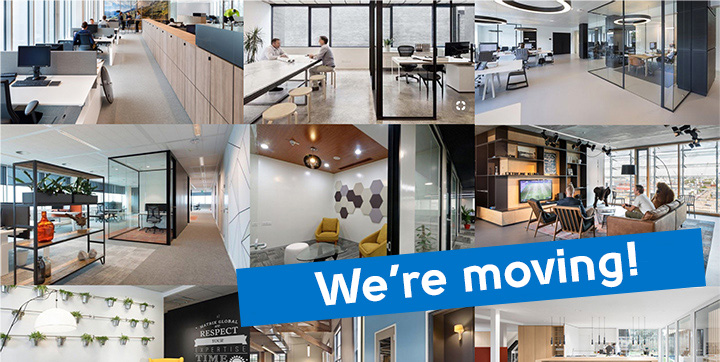 Time for something new
We have been able to grow well in our current office, with first one and later two offices. But with now five offices beside each other we start to miss the 'we' feeling.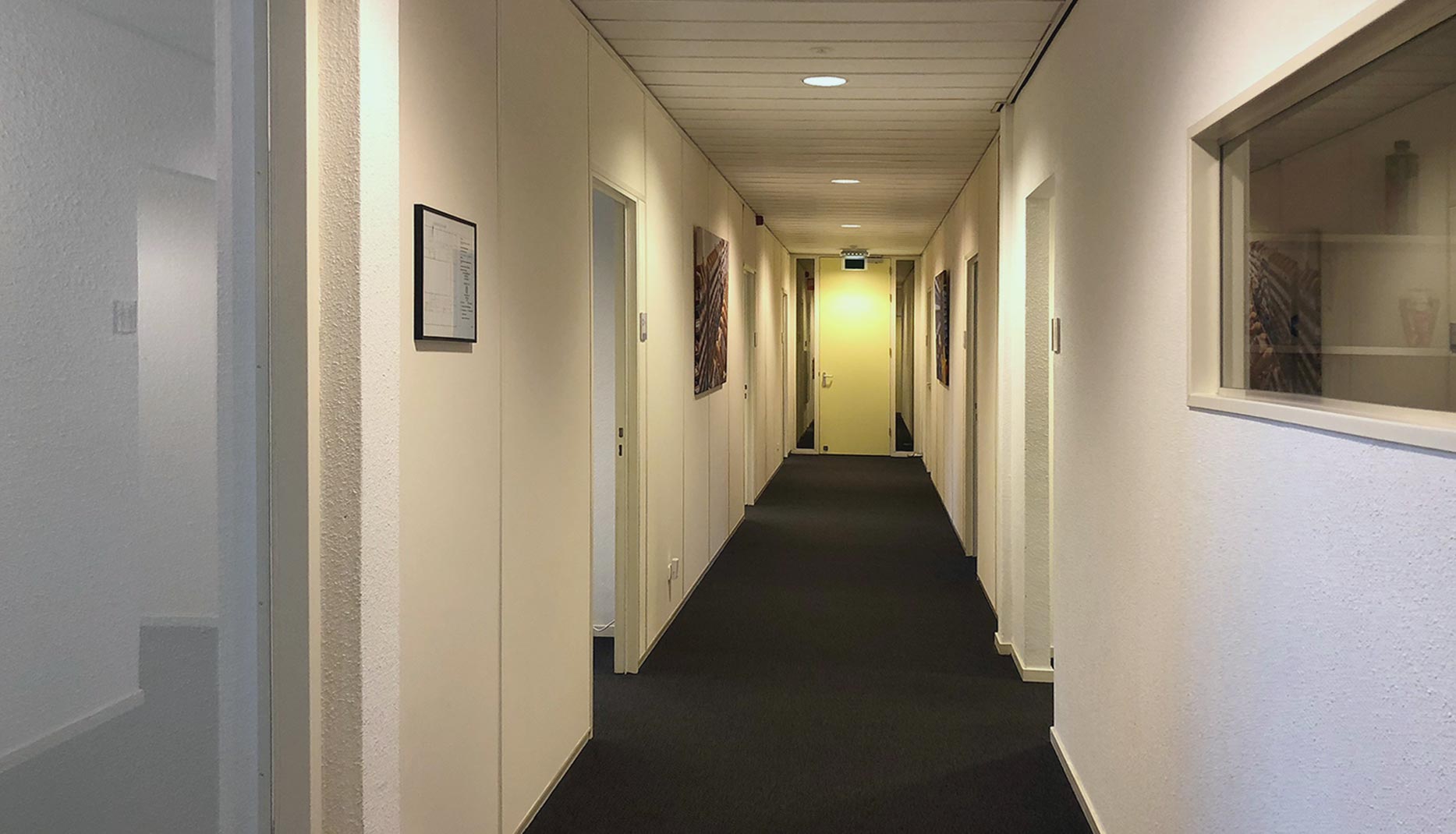 Half of our corridor in our current office
And with even more team members in the near future and looking at six, seven or even eight closed office spaces, it is now the time to create something that fits with out team: fresh, modern and open. En met nog meer teamleden op komst en het vooruitzicht van 6, 7 of 8 dichte kantoren werd het tijd om iets te creëren dat past bij het team: fris, modern en open.
But where?
You would think that there is enough choice with the current vacancy of office spaces in the Netherlands but in Arnhem that was quite the opposite. In total there were seven offices that met our expectations on paper. Unfortunately they all just lacked that little bit extra we were searching for.
In the end we found an office that fits perfectly with us: accessible, open and the opportunity to rebuild and design it in our own style. And this all not even 250 meters away from our current office!

The new office when we received the key
Peace, light and transparency
There is of course a lot to think about when deciding on a layout, especially when the space is completely empty. That is why we decided to call in the expertise of Rossane Bommartini from Studio Groen+Schild to design a modern and pleasant environment.
We wanted a transparant and cosy space where we can really feel like one team, but at the same time there is the need to work in peace and concentration. After multiple joint sessions Rossane created a beautiful office of which everyone instantly got enthusiastic.
As you can see on the mood board, the office will contain a lot of light and modern shades of colour.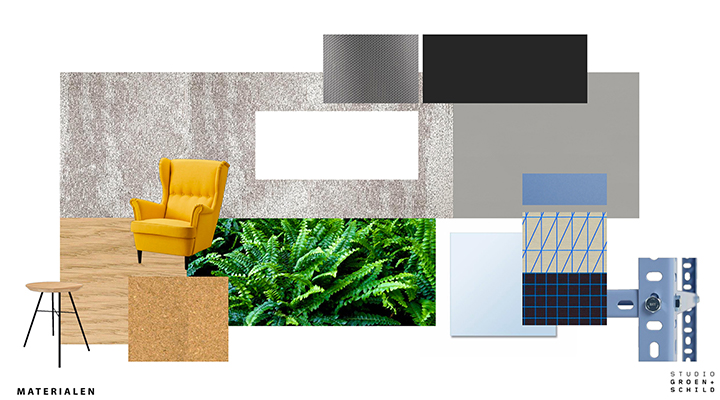 Mood board new office
Peaceful layout
We wanted as much peace in the office as we could get, but some teams are just often on the phone such as sales and support. To still have that team-feeling, we have chosen for several secluded spaces with glass walls. Because of this the office feels open and transparant, without noise disturbance.
The offices for sales and support are at the upper side of the ground plan. Another important part of the office is all about the "togetherness". That's why we have created places where you can sit and chat with other colleagues such as: the kitchen at the left upper corner, a seating space and the flex places in the bottom right side.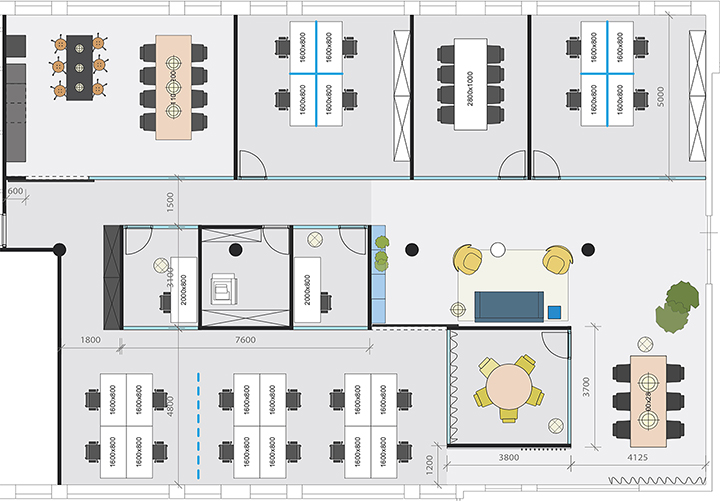 Floor plan new office
A peaceful open floor plan
In the bottom left corner we have a partly open floor plan for the other positions. Here will be library rules, so no telephoning or meetings. To discuss with a colleague or to call with a client, there are two 'concentration places' designed that anyone can use when they need to. These are in the centre of the office.
With the mix of peaceful work spaces with the cosy communal spaces we try to create a combination where everyone can do their best work and feel at home at the same time.
Construction in full swing
At the moment our contractor Intermontage is busy with finishing the office for our residence. In just a couple of weeks we will move. We can't wait for it!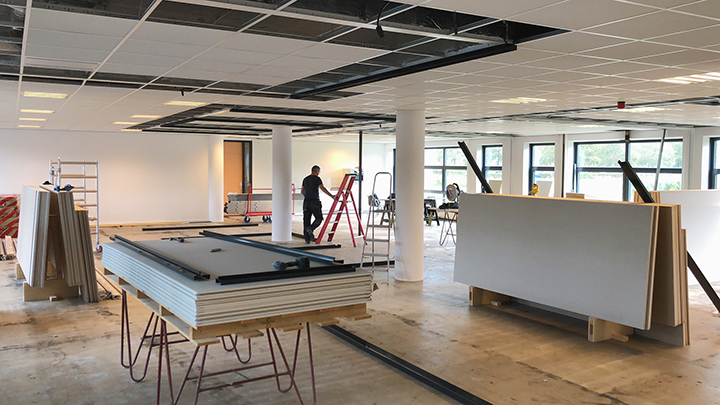 The first week of the renovation
We will start the new year in our new office at the Meander 601 in Arnhem.