Printers en packing stations
Picqer can automaticly print documents and labels for you. Such as a shipping label and a packing slip when you finished a picklist, but also lables for your products and locations.
Packing stations
For each packing station you select which printers you want to use. Every user is able to easily indicate at which packing station he or she is working.
As a user you can see the current packing station by clicking on your name in the top right corner. When you click on the packing station you can easily switch between packing stations.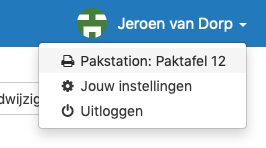 Adding packing station
You manage packing stations under Instellingen > Printers. Before you can add a packing station you need to add a printer. See the section "Adding printers".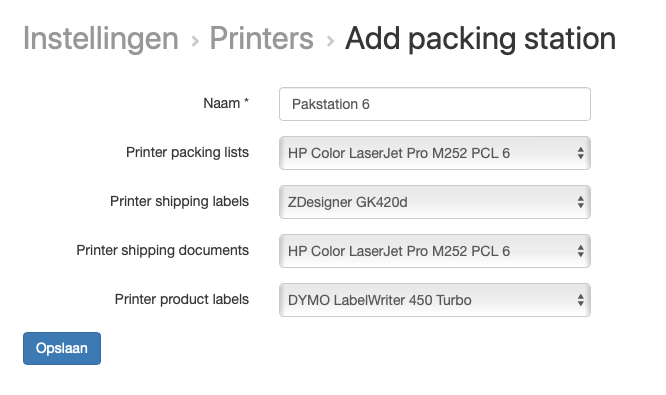 For each packing station you can select the printer for packing slips, shipping labels (A6), sending documents (A4) and product and location labels.
PrintNode
To physically direct the printers we use PrintNode. This is a programm you install on your Windows or Mac computer to indicate to us which printers that are connected to that computer. You can choose these printers in Picqer when adding a printer.
You can install PrintNode on multiple computers at the same time. All of these computers will be selectable in Picqer.
Read how you can install PrindNode
Adding Printers
Every printer you want to use you add to Picqer. This you can do at Instellingen > Printers.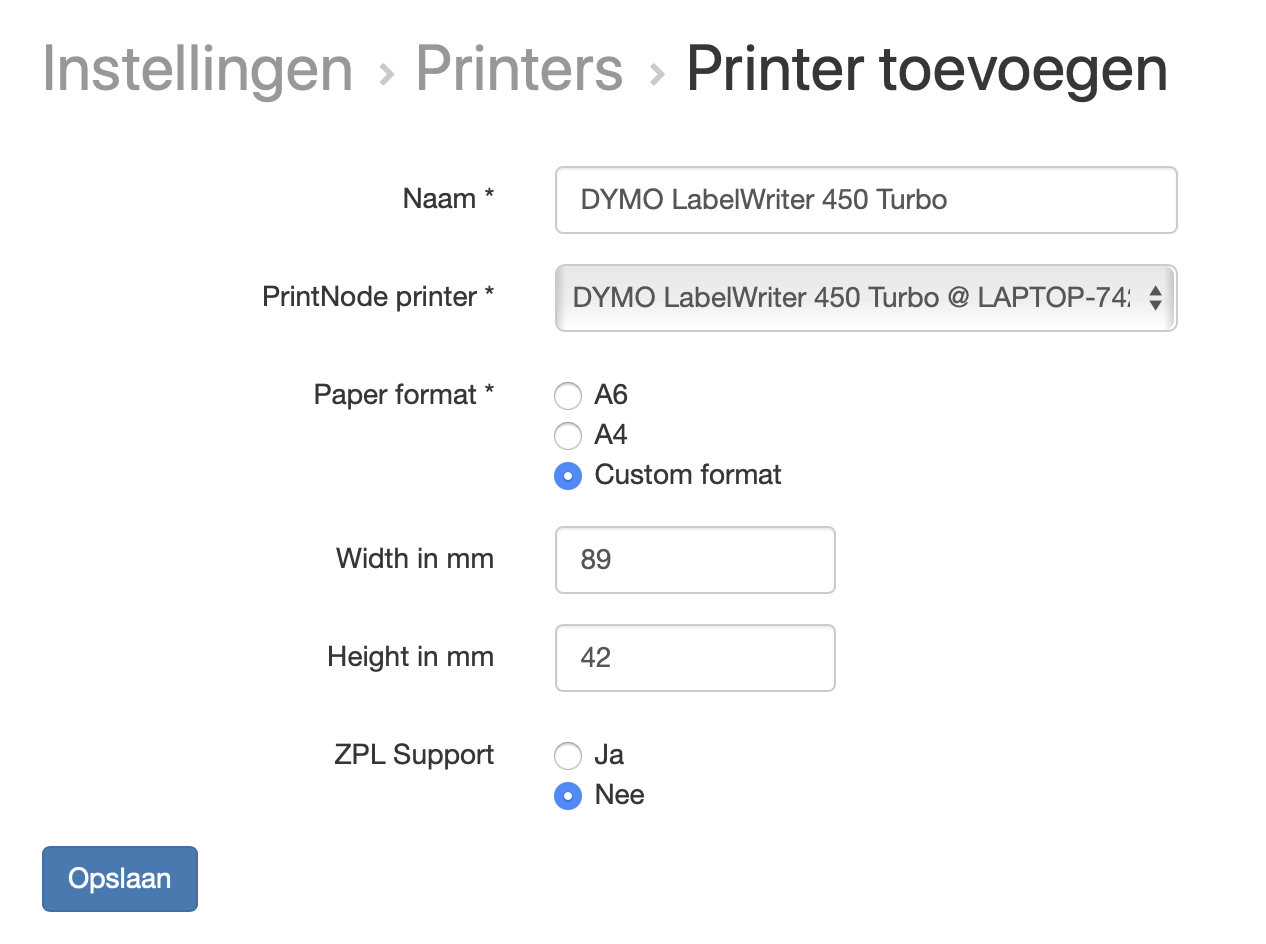 Select the printer of the computer you want to use. You can name the printer yourself so it is easy to recognize.
Then you provide the paper size. We use A6 label printers for shipping labels, A4 for picklists, packing slips and sending documents. You can provide paper sizes for product labels and locations yourself.
Migration from 'Automatic printing'
On the 28th of February 2019 we introduced the new packing station functionality. Before you selected a printer for eacht warehouse and for every user. We have transfered these users and warehouses to packing stations. These packing stations have the name of the warehouse or user from which the settings are adopted.
When you set-up a printer based on a warehouse for picklists, we have transfered this to a Rule in order to select a printer based on the warehouse.
We don't show all printers that are available on your computer. You first have to add then as a printer in Picqer, whereafter you can use the printer.
Printing picking lists automatically
Do you want to print your picklists automatically? For this you can select the printer at the bottom of the printer overview.