July 29, 2019 – by Casper Bakker
Magento 2 plugin
When you receive an order in your webshop you want it imported in Picqer as quickly as possible. With Magento 2 new orders were imported with a maximum delay of 15 minutes. Now with the new Picqer plugin for Magento 2 you'll receive orders in realtime in your Picqer account.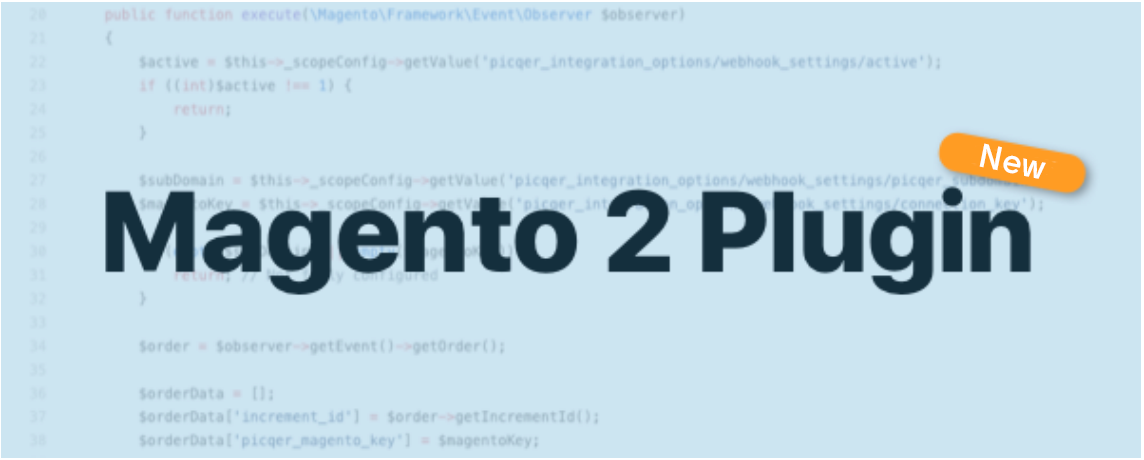 Why a plugin?
We usually use webhooks when integrate webshops. The webshop will then give us a notification when a new order is placed. Unfortunately, Magento does not have support for this. That is why we already had a plugin for Magento 1 and now also developed one for Magento 2.
With the launch of the Magento 2 plugin we again support realtime receiving of orders for all connected webshops.
Plugin install
On this help page we explain how you can install the Magento 2 plugin. You may need the help of your webbuilder.