March 23, 2020
Many measures have been taken to contain the coronavirus. We at Picqer also made adjustments to ensure we can continue working as usual. In this blog we explain how we adapted our working method and what you can expect from us in the coming weeks.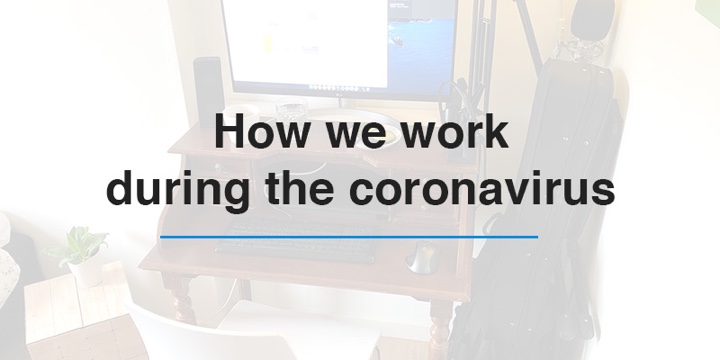 Preparing to work remotely
At Picqer it is already common practice to work asynchronously and regularly from home. For example, our support already worked remotely for at least one day a week.
Two weeks ago we went one step further by switching to remote-first working. Hereby we assumed that everyone worked remotely, even if everyone was in the office. This way we prevented spreading and were prepared to now all work from home.
Remote-first
We use various tools to work remote-first. For example, we use Basecamp for all communication about current projects and video calls with Zoom for meetings. We give Picqer demonstrations by video calling and online screen sharing. Of course fun should not be forgotten, so we created a lounge chat in Slack to replace the chats at the coffee counter.
Working from home
On March 12th it was advised to work from home whenever possible. Prepared with the remote-first policy, many of us went home with their desktop screens under their arm. Until advice is given to resume normal working methods, almost all of us work from home.
Our home offices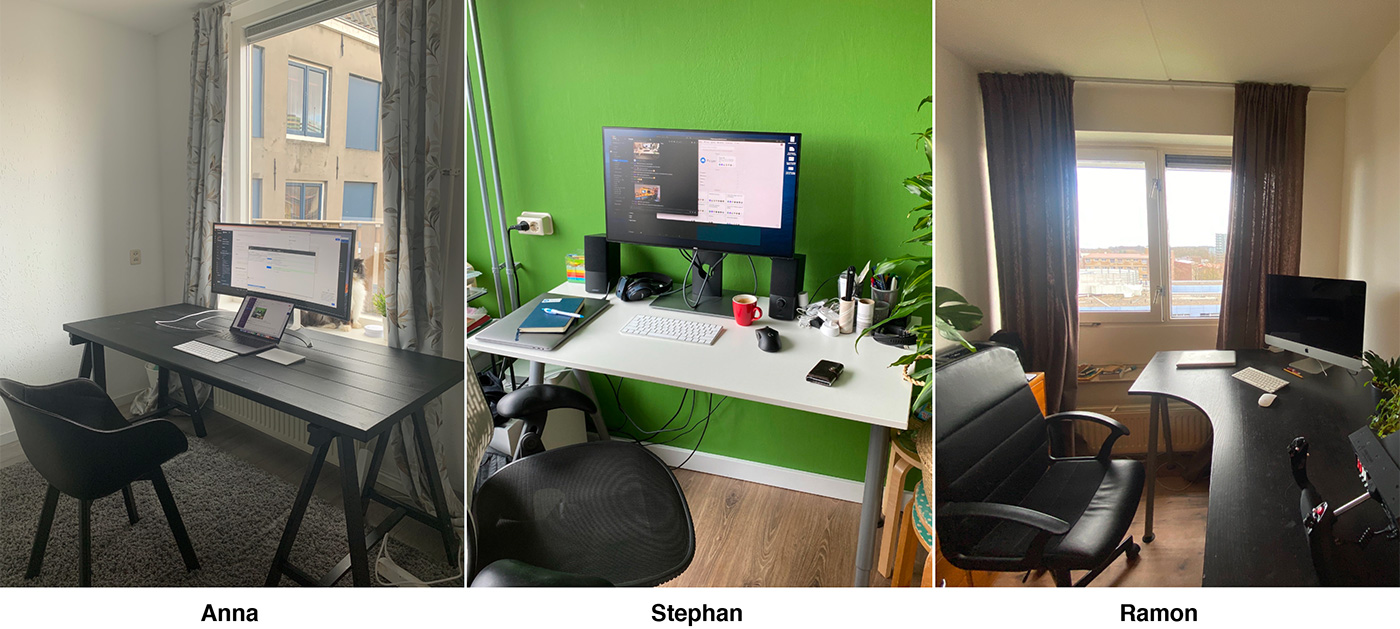 Support like you're used to
Because of our preparation and experience with working from home we remain available as usual. This means that we respond quickly to your emails on weekdays from 9 to 5. We will also continue to develop Picqer and launch new functionalities.
For the time being, we no longer organize meetings such as the Picqer Sessions.
We wish everyone lots of health in the weeks to come!